Brothers
Poem Written by an unknown Poet

Give us, Lord, a bit o' sun,
A bit o' work, and a bit o' fun;

Give us all in the struggle and splutter,
Our daily bread and a bit o' butter

Give us, Lord, a chance to be
Our goodly best, brave, wise, and free,

Our goodly best for ourselves and others,
Till all men learn to live as brothers.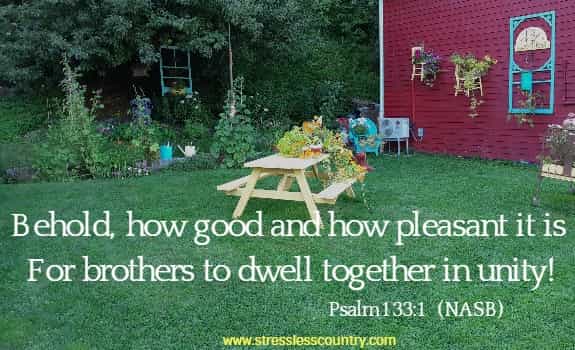 Bless My Brother
Poem written by Denis Martindale

O Lord, bless my brother in Christ,
For You are good and just,
You know all that is sacrificed
By those You come to trust...
And since my brother proves he cares
In everything he does,
I pray that You will hear his prayers
Because he loves Jesus...

So, Lord, anoint Your servant now,
Grant him Your blessings, too,
Such that Your Spirit can allow
More blessings to come through...
O Lord, just think what could be done
To save lost souls from Hell...
I pray You use this precious son,
He wants to serve You well!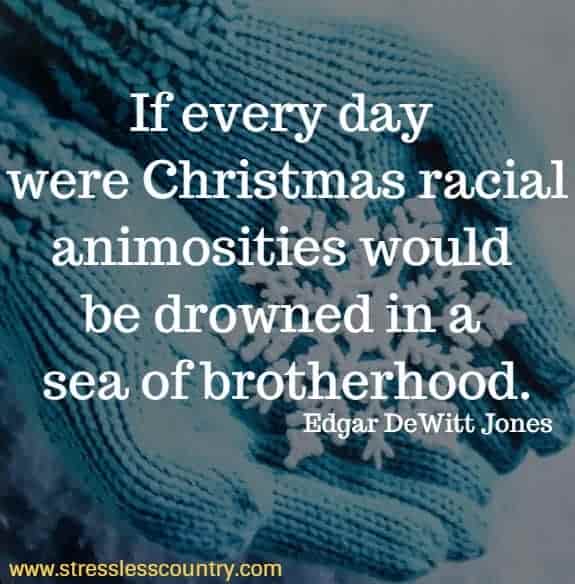 A Creed
Poem written by Edwin Markham

There is a destiny that makes us brothers
None goes his way alone;
All that we send into the lives of others
Comes back into our own.

I care not what his temples or his creeds,
One thing holds firm and fast -
That into his fateful heap of days and deeds
The soul of man is cast.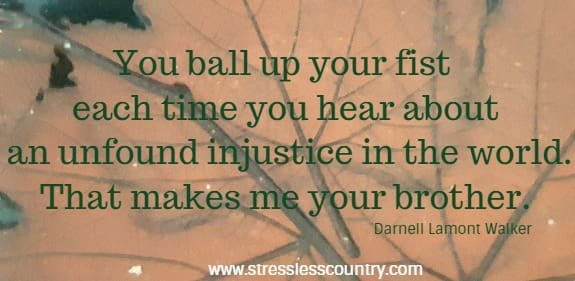 A Man's A Man For A' That
Poet: Robert Burns

Is there for honest poverty
That hings his head, an' a' that;
The coward slave - we pass him by,
We dare be poor for a' that!
For a' that, an' a' that.
Our toils obscure an' a' that,
The rank is but the guinea's stamp,
The Man's the gowd for a' that.

What though on hamely fare we dine,
Wear hoddin grey, an' a that;
Gie fools their silks, and knaves their wine;
A Man's a Man for a' that:
For a' that, and a' that,
Their tinsel show, an' a' that;
The honest man, tho' e'er sae poor,
Is king o' men for a' that.

Ye see yon birkie, ca'd a lord,
Wha struts, an' stares, an' a' that;
Tho' hundreds worship at his word,
He's but a coof for a' that:
For a' that, an' a' that,
His ribband, star, an' a' that;
The man o' independent mind
He looks an' laughs at a' that.

A prince can mak a belted knight,
A marquis, duke, an' a' that;
But an honest man's abon his might,
Gude faith, he maunna fa' that!
For a' that, an' a' that,
Their dignities an' a' that;
The pith o' sense, an' pride o' worth,
Are higher rank than a' that.

Then let us pray that come it may,
(As come it will for a' that,)
That Sense and Worth, o'er a' the earth,
Shall bear the gree, an' a' that.
For a' that, an' a' that,
It's coming yet for a' that,
That Man to Man, the world o'er,
Shall brothers be for a' that