6 Goodbye Love Poems
Goodbyes are never easy when you're in love, and an unwanted goodbye is even harder. Let these goodbye love poems give you thoughts about saying goodbye as they express the Poet's feelings about having to say goodbye when in reality a farewell is not truly wanted. May they provide encouragement for the goodbye that you do not want to say!

Goodbye Poems    /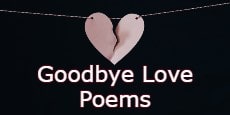 Goodbyes Are Tough
Poet: Catherine Pulsifer

Goodbyes are tough, a bitter pill to swallow,
Unwanted farewells, causing hearts to wallow.
But in this moment, find the strength deep inside,
Embrace the change, let resilience be your guide.

Though it's hard to bid adieu, with tears in our eyes,
Remember, dear one, new beginnings often arise.
Let go with courage, as you spread your wings wide,
The path ahead holds wonders, waiting to be tried.




Saying Goodbye Poems



Saying Goodbye
Poet: Catherine Pulsifer

Saying goodbye when it's not what you desire,
Can spark a yearning, a longing, a fire.
But trust in the journey, let hope be your light,
In each goodbye, a hello may take flight.

Remember the memories, the joy that we've shared,
Hold onto them tightly, as you venture unimpaired.
Though the parting stings, as you forge your own way,
New horizons await, and brighter skies come to play.




Forget Me Not Poem



Farewells Are Hard
Poet: Catherine Pulsifer

Farewells are hard when deep down you wish to stay,
But growth comes from stepping into the unknown, they say.
Embrace the unknown, let it fuel your might,
For in every ending, there's a dawn of new delight.

Though you may feel the ache, the heart's gentle sorrow,
Embrace the strength within, embrace a new tomorrow.
For even in the unwelcome goodbyes that come your way,
Life has a way of unfolding, with blessings to portray.




Poems About Strength



An Unwanted Goodbye
Poet: Julie Hebert, ©2011

My time with you has meant so much,
I only wish it didn't have to end.
I realize not everything stays the same,
I just don't want any changes to impend.

But like most things,
What goes up must come down.
I feel that together with our love and commitment,
We can find the common ground.

So let's stay strong and keep our love alive.
As I am not ready to give in.
Avoidance now, but soon a reality,
One last kiss in our looney bin.

So our time together has come to an end,
And we have to accept the terms.
Let's say our goodbyes and kiss one last time,
Before our biggest fear is confirmed.




Goodbye Quotes



Never Easy
Poet: Catherine Pulsifer, ©2021

Goodbyes are never easy
In fact, they can make you feel queasy
But saying goodbye to you makes me feel sad
I think of the good times we had.

However, I do know, things happen for a reason
Our love was great, but only for a season.
It doesn't mean I will forget you
When I think of you I'm a bit blue.

Even though we say goodbye
Let me just clarify
I wish you only the best
May your life be full of zest.




Goodbye Poems For Lovers



My Love For You
Poet: Kate Summers, © 2019

My love for you was so strong
I can't believe we went wrong
When I think of you and what we had
It gives me a feeling of being sad.

I thought I found my lifelong love
I thought you were sent from above
I even thought a soulmate you were
I thought our love was forever and for sure.

But now you're gone and I miss you so
But I know I have to let you go.
As hard as that is I wish it was not true
Without you in my life, I am so blue.
More Goodbye Poems to Encourage
Related Poems & Quotes: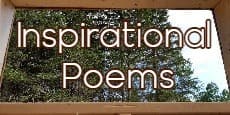 Inspirational Poems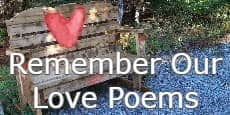 Remember Our Love Poems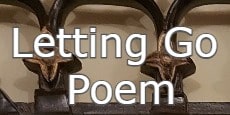 Letting Go Poems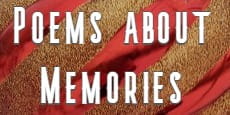 Poems About Memories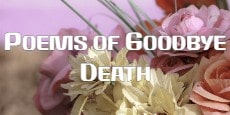 Poems of Goodbye Death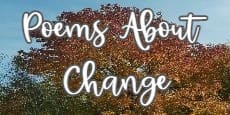 Poems About Change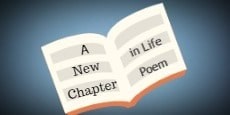 A New Chapter In Life Poem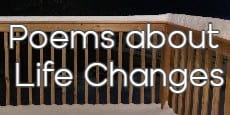 Poems About Life Changes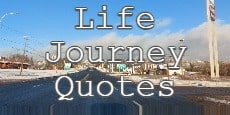 Life Journey Quotes
Featured Famous Poets:


Catherine Pulsifer


More Famous Poems


Short Poems & Quotes    |   About Us    |   Contact Us