Wishing Poems
Be inspired to take action by these wishing poems. Good advice, stop wishing start doing - true encouraging words. Wishing never accomplishes anything but doing - taking action that is when things get accomplished. We hope the poems encourage you to turn your wishes into goals and move forward with purpose and a vision!

Israelmore Ayivor said in his book, 101 Keys To Everyday Passion, "There are three categories of people exist in the world; 'the wanters', 'the wishers' and 'the makers'." Which are you?

Short Poems   /   Inspirational Poems    /  Wishing Poems


Stop Wishing
Poet: Julie Hebert, © 2011


If you want something go out and get it,
Stop sitting and wishing you had.
It's time to make dreams a reality,
And stop waiting for things to go bad.

We have everything we need,
To make our dreams come true.
We have endurance and determination all within ourselves,
It's time to put them to good use.

So what will your first order of business be?
Will you plan your journey all out?
The first thing you probably should do,
Is figure out who could give you some help.

As we are very capable of achieving our goals,
A little help is never a bad thing.
Sometimes a little help is just what we need,
To get us into full swing.



How many times have you or your friends said the words, I Wish. Rather than wishing, start doing! Set a goal, take action, just do it.

The Poet is trying to encourage and make us realize we just have to take that first step, not worry about the next one, just one step at a time. And, she gently reminds us to accept the help of others! Share these verses with someone you know who needs to stop wishing and start doing!



As It Is
Poet: Edgar A. Guest

I might wish the world were better,
I might sit around and sigh
For a water that is wetter
And a bluer sort of sky.
There are times I think the weather
Could be much improved upon,
But when taken altogether
It's a good old world we're on.
I might tell how I would make it,
But when I have had my say
It is still my job to take it
As it is, from day to day.

I might wish that men were kinder,
And less eager after gold;
I might wish that they were blinder
To the faults they now behold.
And I'd try to make them gentle,
And more tolerant in strife
And a bit more sentimental
O'er the finer things of life.
But I am not here to make them,
Or to work in human clay;
It is just my work to take them
As they are from day to day.

Here's a world that suffers sorrow,
Here are bitterness and pain,
And the joy we plan to-morrow
May be ruined by the rain.
Here are hate and greed and badness,
Here are love and friendship, too,
But the most of it is gladness
When at last we've run it through.
Could we only understand it
As we shall some distant day
We should see that He who planned it
Knew our needs along the way.



If you feel like there's something out there
that you're supposed to be doing,
if you have a passion for it,
then stop wishing and just do it.
Wanda Sykes



Get It Done
Poet: Unknown

It isn't the job we intend to do,
or the labor we've just begun.
That puts us right on the balance sheet;
it's the work we have really done.

Our credit is built upon things we shirk;
The man who totals the biggest plus,
is the man who completes his work.

Good intentions do not pay bills;
it's easy enough to plan
To wish is the play of an office boy,
to do the job of a man.
More Inspirational Poems to Encourage and Inspire
Related Short Poems & Quotes You May Also Like: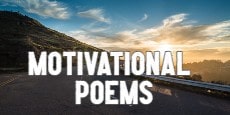 Motivational Poems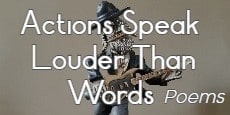 Actions Speak Louder Than Words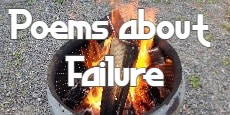 Poems About Failure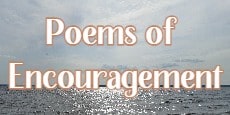 Poems Of Encouragement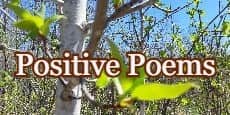 Positive Poems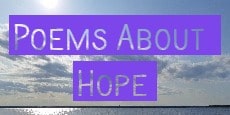 Poems About Hope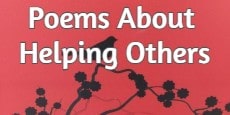 Poems About Helping Others
Graduation Poems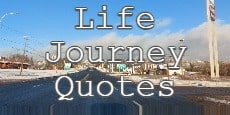 Life Journey Quotes


Short Poems    |     All Poems    |     Quotes     |     About Us    |     Contact Us    |