Best Love Poems
There are many great love poems, the ones here are what we consider some of the best love poems. We hope you enjoy them and share them with the one you love.

These poems are great to use for Valentines and other special occasions.
Love
Poet: Roy Croft

I love you,
Not only for what you are,
But for what I am
When I am with you.

I love you,
Not only for what
You have made of yourself,
But for what you are making of me.

I love you
For the part of me that you bring out;
I love you
For putting your hand into my heaped-up heart
And passing over all the foolish, weak things
That you can't help dimly seeing there,
And for drawing out into the light
All the beautiful belongings that no one else had looked
Quite far enough to find.

I love you because you
Are helping me to make
Of the lumber of my life
Not a tavern but a temple;
Out of the works of my every day
Not a reproach but a song.

I love you
Because you have done
More than any creed could have done
To make me good, and more than any fate
To make me happy.

You have done it
Without a touch, without a word,
Without a sign. You have done it by being yourself.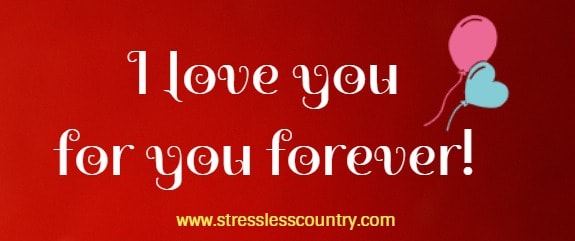 If You But Knew
Poet Unknown

If you but knew
How all my days seemed filled with dreams of you,
How sometimes in the silent night
Your eyes thrill through me with their tender light,
How oft I hear your voice when others speak,
How you 'mid other forms I seek-
Oh, love more real than though such dreams were true
If you but knew.

Could you but guess
How you alone make all my happiness,
How I am more than willing for your sake
To stand alone, give all and nothing take,
Nor chafe to think you bound while I am free,
Quite free, till death, to love you silently,
Could you but guess.

Could you but learn
How when you doubt my truth I sadly yearn
To tell you all, to stand for one brief space
Unfettered, soul to soul, as face to face,
To crown you king, my king, till life shall end,
My lover and likewise my truest friend,
Would you love me, dearest, as fondly in return?
Could you but learn?



Best Love Quotes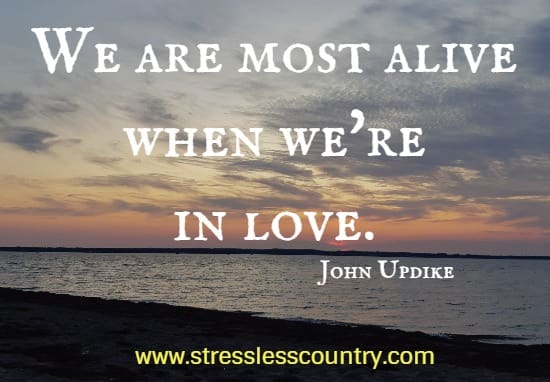 Love is composed of a single soul inhabiting two bodies.
Aristotle
Short Love Quotes


I love you more today than yesterday
But not as much as tomorrow
Author Unknown
Valentines Day Poems


'Tis better to have loved and lost, than never to have loved at all.
Lord Tennyson Alfred
Poems of Encouragement


Grow old along with me!
The best is yet to be...
Robert Browning
Birthday Poems


You know you're in love when you can't fall asleep because the reality is finally better than your dreams.
Dr. Seuss
Dream Quotes


Sometimes, someone comes into your life, so unexpectedly, takes your heart by surprise, and changes your life forever.
Author Unknown
Positive Quotes About Change


Whatever our souls are made of, his and mine are the same.
Emily Bronte
Soulmate Poems


If you find someone you love in your life, then hang on to that love.
Princess Diana
Life Quotes


We may not have it all together
But together we have it all.
Author Unknown
Cute Quotes


You May Also Like

Best Friend Poems

Positive Poems

Thanksgiving Poems

Deep Quotes About Life


More Love Poems to Express Your Feelings


Short Poems | Poems | Quotes | About Us | Contact Us |