3 Prayers to Draw You Closer
Short prayers asking God to draw you closer to Him. Having a close relationship with God gives us peace and comfort. The prayers that follow are ones where the author is requesting a closer relationship with God.

Short Prayers    /   Prayers to Draw You Closer


Draw Me Closer
by Mary C. Ryan

Father, now to Thee I pray,
Oh! guide my steps aright;
The future is a mystic way;
O God! be Thou my light,
And watch my bark, though rude and frail,
Sail over life's deep sea.
Though shattered oft by time's fierce gale,
Bring me at last to Thee.

If on an unseen rock I strand,
Let me in peace go down;
If I but feel Thy loving hand,
I'll fear not death's grim frown.
Through this world's scenes, where'er I be,
Oh! ever be my guide;
And draw me closer, Lord, to,Thee,
And there let me abide.




Draw Near To You
by Kate Summers

Father in heaven
I come to you
To thank you for what you have given
In helping me with what I do.

Let me draw near to you
I ask that you hear my prayer
I know your promises are true
And there is no reason to despair.

Bless me and my family
Help us live to your ways
Never let us get too busy
To praise you all our days.




Draw Me to Thyself
George Edward Lynch Cotton, M.A.

O Lord,
who art so kind and gracious
that Thou hast vouchsafed to
call even sinful men Thy friends,
I pray Thee to draw me to Thyself, and
to make my union with Thee closer day by day.

O Lord, may I ever strive to
promote peace and charity
among all who surround me,
loving them and seeking their good,
even as Thou hast loved us.

Let me not think that I believe in Thee
while I remain still in darkness;
but may I know that Thou abidest in me,
by the Spirit which Thou givest me.

More Short Prayers to Pray
Related Poems & Quotes: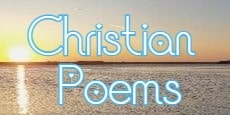 Christian Poems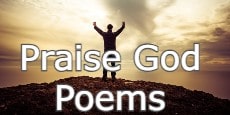 Praise God Poems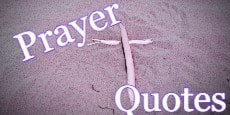 Prayer Quotes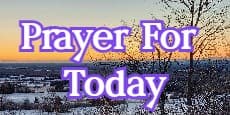 Prayer For Today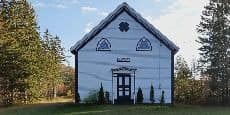 Prayer For The Church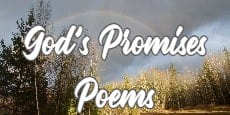 God's Promises Poems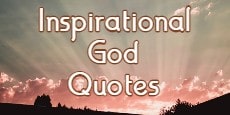 Inspirational God Quotes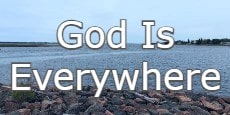 God Is Everywhere


Short Poems & Quotes    |   About Us    |   Contact Us