6 Sister Poems from Brother
If you are a brother and are looking for sister poems then read our collection. Brothers can be a tease, and sometimes, have a hard time expressing their feelings towards their sister. Use these poems to let your sister know how much you appreciate and love her.
Poems About Family
   /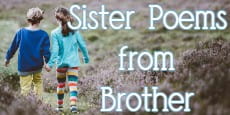 Oh My Sister
Poet: Byron Pulsifer

Oh my sister I don't understand
Why you can't think like a man.
You get so emotional it seems
When I tease you, oh, how you screamed.

The memories of our childhood days,
Seem happy and fun in many ways.
I didn't play with your toys
Because you're a girl and I'm a boy.

All joking aside, I think your the best
I write this poem truly in jest.
I wouldn't trade you for any one
Cause if I did I would miss the fun.




Sister Poems



A Girl!
Poet: C. Pulsifer

I can remember the day
Mon and Dad brought you home
"A girl ", I said, "oh, no way"
You truly looked like a little gnome!

I wanted a brother, a baby boy
And here I have a sister, a baby girl.
I couldn't play with a girl's toy
My head began to whirl.

What was I do, I thought
Mom and Dad were happy
But I was naught!
Around you they were sappy.

But the years have passed
And I wouldn't trade you for anything
A friend for life, I have at last!
Much happiness you do bring.

So Sister dear,
I just want to say,
I will say it plainly and so clear,
"I love you in every way."




I Remember Well!
Poet: Frederick Sam Lutes

The years have passed, but I remember well
How I teased you and how you could yell.
Growing up we had lots of fun
And occasionally from you, I would run.

But Sister never doubt that I find
You're the best, you're one of a kind.
We have both mellowed over the years,
And to me, you are a special dear.




Sister quotes



On You, I Can Depend
Poet: Sam R. V. Gould

Sister on you I can depend
With you, there is no pretend.
From you, I hear the truth
It has been that way since our youth.

I know you love me for who I am
With you, there is no scam.
You mean more to me than I can express
May life bring to you nothing but success.




Remember the Time
Poet: Byron Pulsifer

Sister, I can remember the time I chased you up a tree
Oh, you were so mad at me.
Then there was the time I locked you out
You started to cry and had a big pout.

But as you got older you got me back
Into my computer, you did hack.
You messed up my room
And let me with only a broom.

The funny times we shared over the years
We now laugh about them, we had no fear.
I tease you about the things you do,
But know in my heart, that I love you!




Funny Poems



The Bond
Poet: Sam R. V. Gould

The bond we share is so strong
Even when we argued, and I was wrong.
Looking back over the years
I regret the times I gave you the gears.

We shared the good times and the bad
But I am so thankful for the years we had.
I just want to say to you
Thank you for all you do.

I will always be there for you
On that you can count, even if you're blue.
We share a bond that no one can break
To the bank these words you can take!
More Poems About Family To Inspire
Related Poems & Quotes: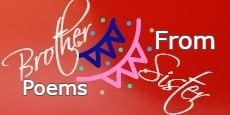 Brother Poems from Sister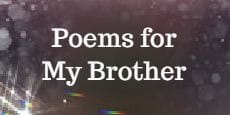 Poems For My Brother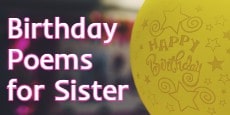 Birthday Poems for Sister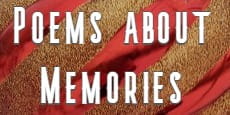 Poems About Memories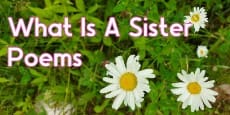 What Is A Sister Poems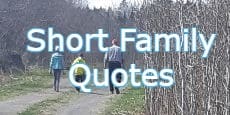 Short Family Quotes
Featured Famous Poets:

Catherine Pulsifer
More Famous Poems
Short Poems & Quotes
    |  
About Us
    |  
Contact Us