15 Sister Poems
Share our sister poems with your Sis. Send her a note, email, or text and remind her how special she is to you in your life.
Sisters have a unique bond that is different from any other relationship. They share the experience of growing up together and even if they drift apart they know they can always depend on each other.
Family relationships are complex but all share a common bond. A sister is a sibling who usually becomes a friend. But a friend in a stronger way than your regular friendships.
Sisters share secrets, know each other and depend on each other. They share laughter and tears, happiness and sad times, but they always know no matter what or when they can talk to each other. They can be our biggest supporters and encouragers. And while life moves us forward, we know through the struggles and the joys we can count on them.
We hope the poems here are ones that express your love and appreciation for your Sister!
Poems About Family
   /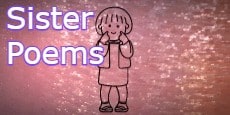 Oh My Sister
Poet: Byron Pulsifer

Oh my sister I don't understand
Why you can't think like a man.
You get so emotional it seems
When I tease you, oh, how you screamed.

The memories of our childhood days,
Seem happy and fun in many ways.
I didn't play with your toys
Because you're a girl and I'm a boy.

All joking aside, I think your the best
I write this poem truly in jest.
I wouldn't trade you for any one
Cause if I did I would miss the fun.




Sister Poems from Brother



How Lucky I Am
Poet: Catherine Pulsifer

Oh how lucky I am to have
A sister like you makes me glad
We shared many happy years
And ones that had some tears.

But in you, sister dear,
I can always count and never fear
You are always there in the good times
And in the bad times.

Thank you for being you
Thank you for all you do
Thank you for all your love
You were sent from heaven above.




What Is A Sister Poems



Memories
Poet: Victoria L. Adenson

The memories of younger years
Make me realize you're a dear
I think of you with such pride
You were a role model and a guide.

Besides a sister, you are a friend
One on whom I can always depend
We have a very special bond
And of you, I am so fond.

I don't say it enough, I don't tell
How great you are, you are swell
Thank you for the years of care
For you, I will always be there.



more thank you poems to share with your sister.



One Of A Kind
Poet: Samatha Anne Marie Lynch

You, my sister, are one of a kind
Always there when I'm in a bind.
The kindness that you show to others
Make you different than my brothers.

You are unique and special too
I love you and all you do.
I couldn't pick a better one
We shared lots of laughs and much fun.



"Sisters are different flowers from the same garden. "



Days Long Ago
Poet: Mary S. Scotsburn

The days long ago when we were in trouble
The fun times we had and all that rubble
We played some fun pranks
But we never seemed to get any thanks.

It makes me laugh and makes me smile
When I think of all our trials
You always pretended you were strong
Even when you knew you were wrong.

Memories flow through my mind
The relationship we had was one of a kind
You're the best sister, I think you're great
You kept me moving forward oh so straight!




Birthday Poems for Sister



Oh My Brother
Poet: Catherine Pulsifer

Oh my brother, such a tease you were
I refused to call you, Sir!
You were a tourment that's for sure
You made me so mad I even swore.

But now the years have gone by
We both have aged, I say with a sigh!
You are now truly a great friend
Now you even come to defend.

Amazing what the years can do
You're the best brother, that's so true.
So here's to childhood memories
I'm so glad we are no longer enemies!




Brother Poems from Sister



Born Sisters
Poet: Mary S. Scotsburn

Born sisters we were, but now we find
A friendship that is truly divine.
You always lend a hand
You always seem to understand.

We share memories and good times
I wouldn't trade them for a million dimes
A friend like you is great to have
Sister, you make me glad.




No Friend Like A Sister
Poet: Christina Rossetti

For there is no friend like a sister
In calm or stormy weather;
To cheer one on the tedious way,
To fetch one if one goes astray,
To lift one if one totters down,
To strengthen whilst one stands.




Friendship Poems



Run To Mom
Poet: Samatha Anne Marie Lynch

I would run to Mom and tell
When you pushed me and I fell.
You would find yourself in trouble
And I would get revenge in double.

But as we grew life changed us both
Experience and time saw growth
We seem to forget the wrongs
And we both became so strong.

A strongness to protect and look out
A sister you see is full of clout
You would make sure I was okay
Even if I started to stray.

There were times I made you mad
And other times I made you sad
But no matter of the things I say
You are there for me every day.

And now the years has passed along
Faster than singing a song
A sister like you I feel so blessed
You, my sister, are the best!




more Sister Quotes



To The End
Poet: Catherine Pulsifer

Days of a tea party and sittin in the sun
Oh those were the days of so much fun
The world back then was so care-free
We laughed a lot and were filled with glee.

Sister the memories we have are so good
We were blessed to have such a childhood
We both had such big dreams
Conquer the world we would scheme.

Life has been good, with you as my Sis
I wouldn't trade you, oh how I would miss
You are my best friend
Sisters, we will be to the end.




Best Friend Poems



Tea Parties
Poet: Victoria L. Adenson

Tea parties and dolls
Shopping and malls
Laughs and tears
Memories of the years

Sisters forever
Always together
Through thick and thin
We should have been twins

Sisters today
And friends we say
Be happy and be blessed
Cause you, my sister, are the best.




Thank God
Poet: Catherine Pulsifer

We shared secrets and lots of talks
We did many a run but mostly we like to walk
We discussed the problems of life
We were there for each other we faced with strife.

Laughter and smiles that was the norm
Sisterly love that was so warm
It has never gone out of style
When we see each other there is always a smile.

The words can't express what I must say
I thank God you're my sister every day.
He looked down on me from above
When He sent you and all your love.



"Sisters make the best friends in the world."
Marilyn Monroe



Sisters Are
Poet: Victoria L. Adenson

Sisters are always a friend
Sisters are there, they never bend
Sisters are like the sun in the sky
Sisters are with you until you die.

Sisters are truly a guide
Sisters are full of such pride
Sisters are so unique
Sisters are so sweet.

Sisters are always helping out
Sisters are the first one to shout
Sisters are a friend indeed
Sisters are there to fill a need.




Our Lives
Poet: Catherine Pulsifer

Our lives are full of people who come and go
But a sister is one that we will always know
Is there for us no matter what, she always does her part
On her, you can depend, as she will never depart

Our lives are full of ups and downs
But a sister will help stop the frowns
She will laugh and she will sing
Into our lives, happiness she brings.

Our lives may see some pranks
But a sister is a reason to give thanks
She is always there by your side
She will encourage you not to slide

Our lives can be full of rules
And sometimes we feel like fools
But a sister will say eat the dessert first
Life is too short and it won't hurt.

Our lives can see so much phony
You realize many are full of baloney
But a sister like you is the best
You are better than all the rest!



We'll always fight, but we'll always make up as well.
That's what sisters do: we argue,
we point out each other's frailties, mistakes, and bad judgment,
we flash the insecurities we've had since childhood,
and then we come back together. Until the next time.
Lisa See



Who Would Believe
Poet: Kate Summers

Sister, oh how we fought
But also each other we taught.
We had our dreams
And how we could scheme!

But no matter what happened, you I could count
A defense you always would mount
Who would believe that best friends we would be
I am glad you are my sister, you make me happy.
More Poems About Family To Inspire
Related Poems & Quotes: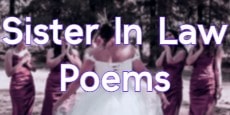 Sister In Law Poems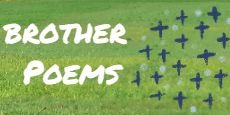 Brother Poems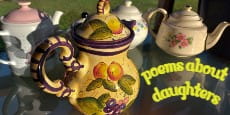 Poems About Daughter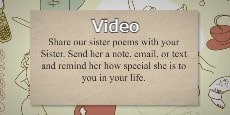 Video
Poems for Sister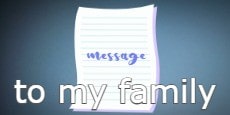 Message To My Family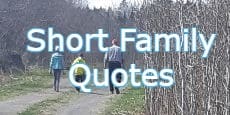 Short Family Quotes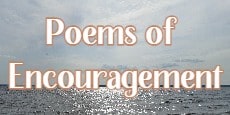 Poems Of Encouragement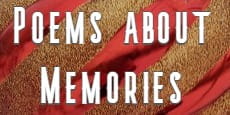 Poems about Memories
Featured Famous Poets:

Catherine Pulsifer

Christina Rossetti
More Famous Poems
Short Poems & Quotes
    |  
About Us
    |  
Contact Us