7 Sister In Law Poems
Poems written for a sister in law that say welcome, and how much we appreciate her. A sister by marriage, but hopefully a sister who becomes a friend.
Poems About Family
   /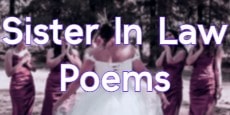 Welcome To The Family
Poet: Catherine Pulsifer

By marriage, we are now related
But I have to tell you I am elated.
A sister in law like you
How blessed I am that is true!

You married my brother
Now you're part of the family, like no other
Like every family, we have our quirks
But also we have some neat perks.

Support and love we do give
And life, we do live.
You can always count on us
To help out without a fuss.

To our family, we welcome you
You a welcome part of our crew.
We are so happy to have you here
We love you and think you're a dear!




Sister In Law Like You
Poet: Catherine Pulsifer

A sister-in-law like you
Is more than a dream come true.
Thank you for all you do
People like you are far and few.

You're always willing to lend a hand
And always willing to take a stand
We don't say it enough, we love you
And we appreciate you too!




Happy Birthday Sister In Law
Poet: Catherine Pulsifer

I wish you a happy birthday
Another year, but that's okay!
Don't focus on the number or the age
Be thankful you have reached this stage.
Hoping your birthday is filled with laughter
And the coming year is even better!




Birthday Poems for Sister



A Sister
Poet: Catherine Pulsifer

You love our brother we can see
And we can't wait until you two are three.
Your wedding seems like only yesterday
And now years passed it is a memory.

Truly a friend you have become
You always make us feel welcome
We are so glad our brother married you
A sister, you, we do view.




Brother Poems



Merry Christmas
Poet: Catherine Pulsifer

To a dear Sister-in-law, I wish,
This Christmas day you feel so rich
Surrounded by family and friends
Merry Christmas wishes I do send.

And may the New Year be a good one
Bringing you success and a lot of fun
Merry Christmas and Happy New Year
To you and our brother dear.




Christmas Messages for Family



By Law
Poet: Catherine Pulsifer

They say by law you are our sister
A law that sometimes is a whisper.
But we shout for joy and are glad
Good sense our brother, he did have
For once in his life he did it right
When you asked you to be his wife!




Funny Poems about Life



Some Like You
Poet: Catherine Pulsifer

Sister in laws, some are small and some are tall
Some help you up and some let you fall.
Some are helpful and some do mind,
But some like you, are one of a kind.

Sisters-in-law, some are determined to have it all
Some are whining and often bawl
Some hold in and some do share
But some like you, truly do care

Sister-in-laws, some are negative
Some are like long-lost relatives
Some don't like anything we do
But some like you, are loved, that's true.
More Poems About Family To Inspire
Related Poems & Quotes: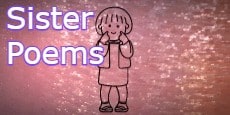 Sister Poems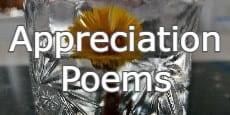 Appreciation Poems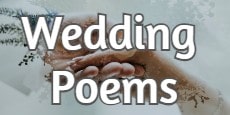 Wedding Poems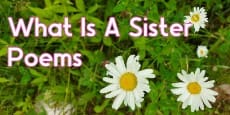 What Is A Sister Poems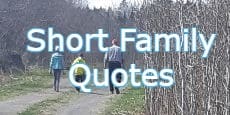 Short Family Quotes
Featured Famous Poets:

Catherine Pulsifer
More Famous Poems
Short Poems & Quotes
    |  
About Us
    |  
Contact Us