A Friend's Greeting
This poem, by Edgar Guest, is one that is great to share with friends. The friends greeting here also refers to Christmas but you could use the first three paragraphs any time of the year to express appreciation for your friends and their friendship. This Edgar A. Guest poem is one that has stood the test of time and is still being shared with others to this day. It contains great verses to remind us all about the true worth of those we call friends.!
There is always something special about a friend. Many people, unfortunately, experience something much less in friendship than others. Some people's friends seem to be no more than a group of people that they know as acquaintances. These acquaintances may be around you during work, or during outings throughout the year. They may be seemingly good friends when everything in your life is going smoothly. However, are these the same people who will be at your side when troubles bombard you? In most cases, the answer is no. These are what many people call fair-weather friends.
In other words, these types of so-called friends are the very first to leave you to stand alone without even the suggestion that they will try to assist you or give you encouragement. These are the very types of people who, on the other hand, expect you to help them whenever they run into problems or issues.
Sadly, those of us who know these types of so-called friends know that true friendship is often beyond what we think we will be able to ever repay. And, to be sure, it should be stated that true friends, who give of themselves and their resources, do not expect to get anything in return. It is not, to them, a "quid pro quo".
Famous Poems
   /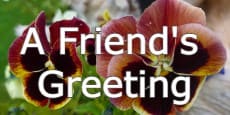 A Friend's Greeting
Poet: Edgar A. Guest

I'd like to be the sort of friend that you have been to me;
I'd like to be the help that you've been always glad to be;
I'd like to mean as much to you each minute of the day
As you have meant, old friend of mine, to me along the way.

I'd like to do the big things and the splendid things for you,
To brush the gray from out your skies and leave them only blue;
I'd like to say the kindly things that I so oft have heard,
And feel that I could rouse your soul the way that mine you've stirred.

I'd like to give you back the joy that you have given me,
Yet that were wishing you a need I hope will never be;
I'd like to make you feel as rich as I, who travel on
Undaunted in the darkest hours with you to lean upon.

I'm wishing at this Christmas time that I could but repay
A portion of the gladness that you've strewn along my way;
And could I have one wish this year, this only would it be:
I'd like to be the sort of friend that you have been to me.
More Edgar A. Guest Poems to Inspire
Related Poems & Quotes: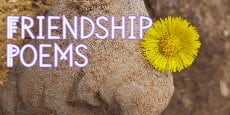 Friendship Poems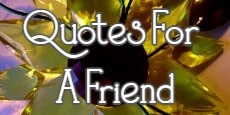 Quotes For A Friend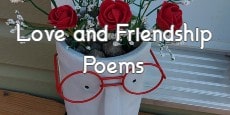 Love and Friendship Poems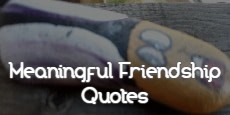 Meaningful Friendship Quotes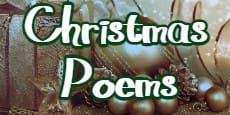 Christmas Poems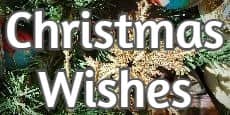 Christmas Wishes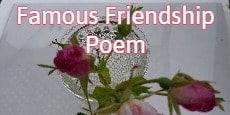 Famous Friendship Poems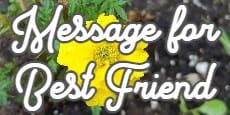 Message For Best Friend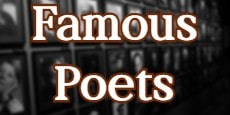 Famous Poets
Short Poems & Quotes
    |  
About Us
    |  
Contact Us