Love Is Not Easy
Do you feel that love is not easy? There are times when love is difficult and there are other times when love is effortless. Read these poems for thoughts on love and it being easy or not.

Always remember that anything worth doing, or worth having, or anyone worth loving will require you to give and take. By giving and taking - love blossoms!

Short Poems   /   Short Love Poems    /  Love Is Not Easy - related Short Love Quotes



Love Is
Poet: John Gay

Love is a sudden blaze, which soon decays;
Friendship is like the sun's eternal rays;
Not daily benefits exhaust the flame;
It still is giving, and still burns the same.




Be Not Discouraged
Poet: Henry Reed Conant

When the clouds hang darkly o'er thee,
Be thou not discouraged:
When the world looks drear before thee,
Be thou not discouraged:
Let thy heart be light and gay;
Soon the clouds will pass away:
'Tis darkest just before the day;
Be thou not discouraged.




Love Isn't Far
Poet:  Julie Hebert, © 2012

Love is kind and can be mine.
If I allow it so.
I'll find the guy, and make him mine,
He'll be my loving beau.

We'll go on trips and take some dips,
And love forever more.
My favourite thing, about him
Will be his sleeping snore.

Okay maybe the snore will be a bore,
But there will still be lots I'll love.
His bright brown eyes and mind so wise,
Him I'll never want to get rid of.

So till the day I meet this man,
I'll dream he's on his way.
And on that day life will be gay,
He'll be everything I prayed.




A Broken Heart
Poet: K. Summers, © 2010

My heart was broke
When you said you were going away
I loved you so much
But you did not care
You felt you had to go
But little did I know
The best of life
was just to begin.




The Tender Passion
Poet: John Imrie

Love had set my heart on fire,
And tuned me to devotion,
I could the fairest face admire
Without the least emotion:
I felt as free
As wind or sea,
Each day was full of gladness;
But when at last
Love's die was cast,
My joy was ting'd with sadness!

For only when my love was near
I felt the sun was shining,
Love's presence is a foe to fear
When hearts are intertwining!
A world of bliss
Was in each kiss,
They set our hearts a-singing;
When call'd to part
Sad was each heart,
True lover's fears up-bringing!

At last to ease my heart's deep pain
I made a fair confession,
And kiss'd her o'er and o'er again, -
Reward for Love's concession:
We now are one
Still shines the sun! -
All earth is full of beauty!
Though Love be blind
She's wondrous kind
And mindful of her duty!




Frimaire
Poet: Amy Lowell

Dearest, we are like two flowers
Blooming last in a yellowing garden,
A purple aster flower and a red one
Standing alone in a withered desolation.

The garden plants are shattered and seeded.
One brittle leaf scrapes against another.
Fiddling echoes of a rush of petals.
Now only you and I nodding together.

Many were with us; they have all faded.
Only we are purple and crimson.
Only we in the dew-clear mornings.
Smarten into color as the sun rises.

When I scarcely see you in the flat moonlight.
And later when my cold roots tighten,
I am anxious for the morning,
I cannot rest in fear of what may happen.

You or I — and I am a coward.
Surely frost should take the crimson.
Purple is a finer color.
Very splendid in isolation.

So we nod above the broken
Stems of flowers almost rotted.
Many mornings there cannot be now
For us both. Ah, Dear, I love you!




Worthwhile In Life
Poet: Catherine Pulsifer

Nothing worthwhile in life is easy
And love is no different
And at times it makes us feel queasy
But love is truly an investment.

In life, we must have patience
And in love patience is a must
A patience heart can make all the difference
Along with giving trust.

In life, we must have trust
If we don't trust we have nothing
And in love trust is a must
The relationship is over if we don't have that feeling.

In life, we learn to compromise
And in love, compromising is a plus
As without it, our love is the demise
Compromise an important factor.

My point is that love is not easy
We shouldn't expect otherwise
Love is a wonderful thing, it is dreamy
But like everything in life, we have to work at it!
More Short Love Poems to Express Your Feelings
Short Poems & Quotes You May Also Like: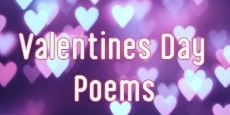 Valentines Day Poems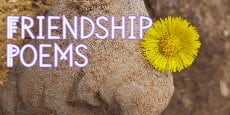 Friendship Poems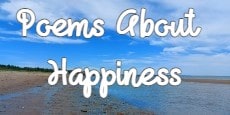 Poems About Happiness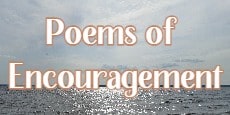 Poems of Encouragement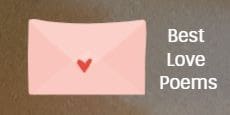 Best Love Poems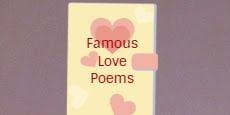 Famous Love Poems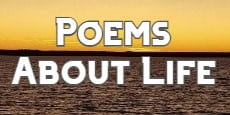 Poems About Life


Short Poems    |     All Poems    |     Quotes     |     About Us    |     Contact Us    |