Be Not Discouraged
There are many times in our lives when we feel discouraged and feel like giving up. There are times when it seems that everything we touch or attempt to do ends in dismal disappointment or failure. There are times when it appears that everyone is succeeding but we stay stuck in the current with no light at the end of the tunnel in sight. Well, guess what? You aren't the only person in the world to feel this way.

As is often the case, those who have failed in the past often never try again. They simply give up seemingly satisfied to do the same old thing over and over again accepting that they were never destined to succeed or have what they have always desired. The problem with thinking that one failure will doom any future success is wrong. The real culprit here is not what cannot lie ahead, it is, instead, what has come before. That's correct. What has come before is only one attempt. It may have been misguided or ill-conceived. It may have been an intention but did not incorporate an actual detailed plan to follow. A detailed plan provides the roadmap but not the action. Each step on the plan requires a specific action at a specific time so that each action plan can be accomplished with dedicated time and perseverance.

Remember this about failure and its resultant potential for despair: despair is a result of staying stuck in the past whereas hope is all about finding a solution that moves you forward to achieving your goals. Do not despair for it is much like worry. Worry cannot grow one new hair on your head nor can it offer control over events or circumstances that are beyond your control. As well, worry is a trap that is easy to fall into to but will never, never lead to anything good - ever.

Daniel Colesworthy's poem is one that expresses and encourages us not to be discouraged. He reminds us that higher powers are always with us. We hope the poems by this famous poet, Daniel C. Colesworthy, are ones that encourage you.


Daniel C. Colesworthy Poems    /   Be Not Discouraged



Be Not Discouraged
Poet: Daniel C. Colesworthy

Be never discouraged —
Look up and look on;
When the prospect is darkest
The cloud is withdrawn:
The shadows that blacken
The earth and the sky,
Speak to the strong-hearted,
Salvation is nigh.

Be never discouraged —
Mock, mock at the tears
That fall in your pathway,
And laugh at the fears
That sometimes will darken
The sunniest face;
Push on and be foremost
In the van of the race.

Be never discouraged —
The heart that will quail
And sink at a spectre,
How can it prevail?
From morning till sunset
'Tis cheerless and still,
As the shadows that slumber
On the bleak, icy hill.

Be never discouraged —
The true and the wise,
While others are waiting,
Secure the rich prize:
No object of terror,
No word of alarm.
Shall hinder their progress,
Or stay the strong arm.

Be never discouraged,
If you would secure
The earth's richest blessings
And make heaven sure,
Yield not in the battle,
Nor quail in the blast;
The brave and unyielding
Win nobly at last.

Be never discouraged —
By day and by night
Have glory in prospect
And wisdom in sight;
Undaunted and faithful,
You never will fail.
Though kingdoms oppose you
And devils assail.



More Daniel C. Colesworthy Poems to Inspire




Related Poems & Quotes: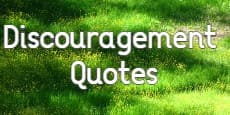 Discouragement Quotes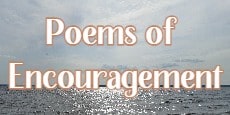 Poems Of Encouragement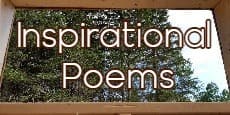 Inspirational Poems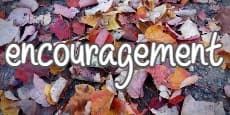 Encouragement Quotes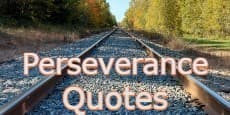 Perseverance Quotes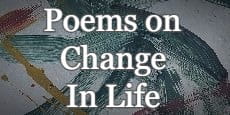 Change My Life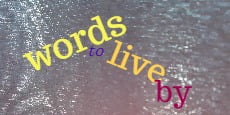 Words To Live By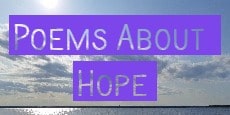 Poems About Hope


Another poem by Daniel C. Colesworthy to encourage us when we are feeling like we can not move forward, when we feel discouragement:

Never Yield To Sorrow
Poet: Daniel C. Colesworthy

Though clouds obscure the summer sky,
Yield not to dark despair;
The glorious sun is just as nigh
As when the skies were fair.

As many sorrows press our way,
When laughter fills the breast,
As when we yield to stern dismay,
And all in gloom is drest.

We make the pangs we daily feel
Our sorrow and our grief,
When, should we bid our fears be still,
Joy would give quick relief.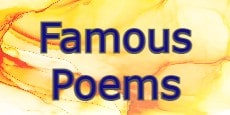 More Famous Poems




Short Poems & Quotes    |     About Us    |     Contact Us