Change My Life
There are many times when we say, just change my life. Be encouraged by these short poems about changing you! We may be facing challenges or issues that we just want to get rid of.
As Hal Elrod once said, "Remember, the moment you accept total responsibility for everything in your life is the moment you claim the power to change anything in your life." We hope these poems give you thoughts about changing your life that may encourage you or motivate you to make the changes needed to avoid any frustration that you are feeling.
In summary, read the word of Mary S. Scotsburn, "Talking or wishing will not change a thing. Taking action will change your life."
Short Poems
   /  
Poems Of Encouragement
   /  
Poems About Change
   /   Change My Life
Change - It Is Up To Me
Poet: Catherine Pulsifer, © 2020

Change in your life you want to see
But first, you have to realize it is up to me.

You have to stop and think about things
What is it you want to see that life will bring

Develop a plan and write it down
Don't sit and wish, you'll look like a clown

Take action steps one by one
Complete each one until the step is done

Don't be discouraged if you run into a roadblock
There is a way to go around, stop and take stock

If you have the determination and a plan to follow
You will find changes and you will not find sorrow

Always remember it is up to me
To change my life to the best it can be.




If I Could Change My Life
Poet: Julie Hebert, © 2015

If I could change my life,
What would I actually change.
This question makes me wonder,
What change could I arrange.

First of all, I know that,
My past would stay the same.
I would never make a change,
That would take from the life I came.

If I could make a change,
It would be to me here and now.
Maybe I'd change my habits,
Or maybe I would change a vow.

But one thing I know for sure is,
I like my life as is.
I'm sure there are things to better myself,
But I am thankful for life as it is.




We Ourselves Change
by Thomas Carlyle

To-day is not yesterday:
we ourselves change;
how can our works and thoughts,
if they are always to be the fittest,
continue always the same?

Change, indeed, is painful,
yet ever needful;
and, if memory have its force and worth,
so also has hope.




Days Change
Poet: George Klingle

Days change so many things - yes, hours -
We see so differently in suns and showers;
Mistaken words to-night
May be so cherished by to-morrow's light!
We may be patient, for we know
There's such a little way to go.
More Poems About Change to Encourage and Inspire
Related Short Poems & Quote You May Also Like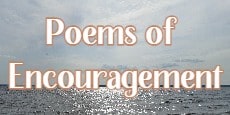 Poems of Encouragement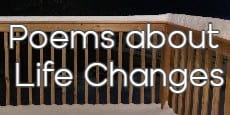 Poems About Life Changes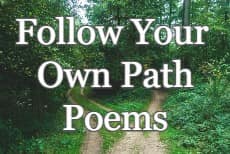 Follow Your Own Path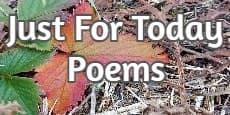 Just For Today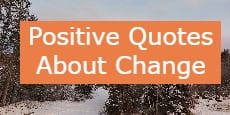 Positive Quotes About Change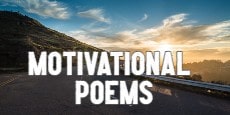 Motivational Poems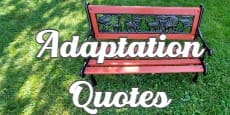 Adaptation Quotes
Short Poems
    |    
Poems
    |    
Quotes
    |    
About Us
    |    
Contact Us
    |