Daily Blessings
We all have daily blessings but so often we take them for granted not taking the time to stop and appreciate the many blessings we all have. Daniel Colesworthy's poem reminds us to look at the blessings we have each and every day!
Daily Blessings
Poet: Daniel C. Colesworthy

Day by day they fall upon me,
Fall upon me from the skies,
Blessings, blessings, without number,
When I rest and when I rise.

Come they in the rosy morning,
With the gush of golden light,
When my first thank-offering rises,
For the guarded hours of night.

In the heat of noon-day splendor,
Blessings, blessings, still descend;
And my heart leaps joyful upward
To my ever-present Friend.

In the stillness of the twilight,
When is closed the busy day,
Fall they on my heart and household,
As I lowly bend to pray.

Thus have blessings ever fallen
From the hand above the skies,
Teaching me each moment higher
Should the Christian strive to rise.

More Daniel C. Colesworthy Poems to Inspire
Related Short Poems & Quotes You May Like: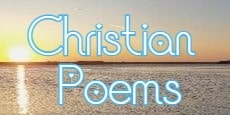 Christian Poems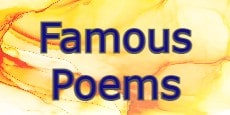 Famous Poems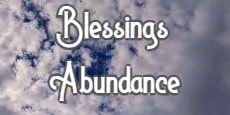 Blessings Abundance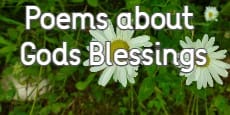 Gods Blessings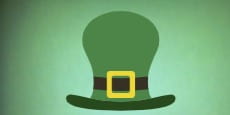 Irish Blessings Quotes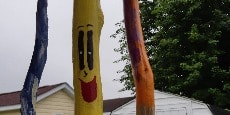 Friends Are Blessings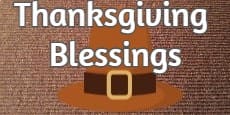 Thanksgiving Blessings
Short Poems
|
Poems
|
Quotes
|
About Us
|
Contact Us
|