Bible Verses
The Bible is a guide to our lives. There are thousands of verses on every topic that you will encounter in your life. Be inspired and uplifted by these verses. The Bible is God's word. As 2 Timothy 3:16 (NLT) states: "All Scripture is inspired by God and is useful to teach us what is true and to make us realize what is wrong in our lives. It corrects us when we are wrong and teaches us to do what is right."
Quotes
   /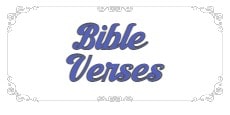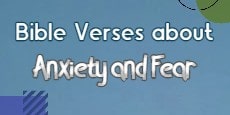 Bible verses about anxiety and fear speak directly to each person no matter who they are, where they live or what occupation or station in life. Each one of us, at some time or another, have experienced fear and anxiety. This fear may not be only what is real but can also be what is perceived to be real. Let these verses give you thoughts to relieve your anxiety or your fear.

Our favorite verse is from 1 Peter 5:7 (NLT):

Give all your worries and cares to God, for he cares about you.


Read the entire collection of
Bible Verses about Anxiety and Fear

Bible verses about blessings from God will give you peace, joy and fulfillment. These blessings speak to each Christ-follower as they travel the hills and valleys of this earthbound life. Let these verses remind you of the many blessings that God has given you.

Our favorite verse is from Jeremiah 29:11 (NIV):

For I know the plans I have for you, declares the Lord, plans to prosper you and not to harm you, plans to give you hope and a future.


Find more verses about in this collection of 
Bible Verses About Blessings From God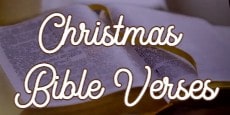 Let these verses from the Bible be ones that remind you of the reason for the season. The Bible foretells the birth of Jesus many years before it actually occurred. May these verses be a reminder about why we celebrate Christmas.

Our favorite verse is from Luke 2:10 (ESV):

And the angel said to them, "Fear not, for behold, I bring you good news of great joy that will be for all the people."


Read our entire collection of
Christmas Bible Verses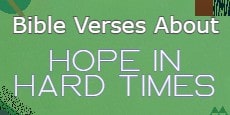 Bible verses about hope in hard times speak to us all throughout our daily lives. May God fill your hearts and lives with hope, with love and with His grace! The Bible is full of hope.

Our favorite verse is from Deuteronomy 31:6 (NIV):

Be strong and courageous. Do not be afraid or terrified because of them, for the Lord your God goes with you; he will never leave you nor forsake you.


Find more
Bible Verses about Hope In Hard Times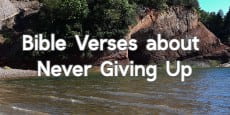 Giving up solves nothing. Let these Bible verses about never giving up inspire you to keep moving forward and trusting God to help you.

Our favorite verse is from Luke 18:1 (NIV):

Then Jesus told his disciples a parable to show them that they should always pray and not give up.


Find more
Bible Verses about Never Giving Up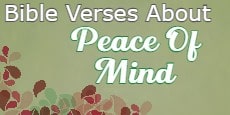 Bible verses about peace of mind remind all of us that life is filled with anxiousness and stress. The primary mechanism to obtain peace of mind is through our Lord and Savior, Jesus Christ.

Our favorite verse is from Numbers 6:24-26 (ESV):

The Lord bless you and keep you; the Lord make his face to shine upon you and be gracious to you; the Lord lift up his countenance upon you and give you peace.


More
Bible Verses about Peace Of Mind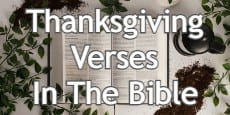 The Bible contains many verses regarding thanksgiving and being thankful.

Our favorite verse is from 1 Thessalonians 5:16-18 (NIV):

Rejoice always, pray continually, give thanks in all circumstances; for this is God's will for you in Christ Jesus.


Be inspired by these
Thanksgiving Verses In The Bible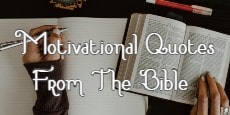 These motivational quotes from the Bible can help you to transform or positively influence your thoughts and your life. There is no better way to be motivated than by reading our Bibles.

Our favorite verse is from Matthew 7:12 (NIV):

So in everything, do to others what you would have them do to you, for this sums up the Law and the Prophets.


Find more
Motivational Quotes From The Bible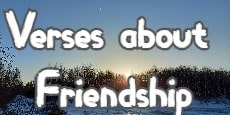 When looking for verses about friendship the Bible offers guidance and wisdom on what it takes to be a friend and how to offer friendship to others.

Our favorite verse is from 1 Thessalonians 5:11 (NIV) :

Therefore encourage one another and build each other up, just as in fact you are doing.


More
Verses about Friendship


More Quotes
Related Poems & Quotes: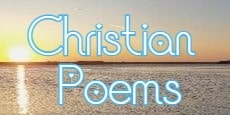 Christian Poems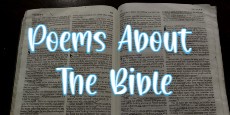 Poems About The Bible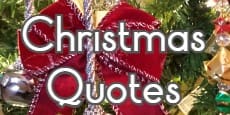 Christmas Quotes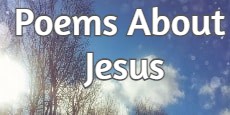 Poems About Jesus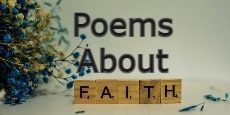 Poems about Faith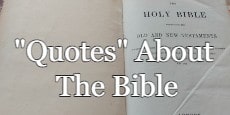 Quotes about The Bible
Short Poems & Quotes
    |  
About Us
    |  
Contact Us