Think of Me
To say goodbye is often hard to do, especially when we have experienced happy times with another person whether that is a friend or another family member. This poem, Think Of Me, reflects a goodbye. Sometimes goodbye's come at the time of graduation, or at retirement, or just spending time with friends when we have to say goodbye.

It can be difficult. What softens the goodbye and makes it a little less sorrowful? Oftentimes, the best times we have experienced in the past with our friend or colleague are modified by our memories; memories that can be recounted at anytime or anywhere. These memories may rise to the level of consciousness when we see a place that brings back fond recollections of a visit to a special place; memories may resurface when we come across another person whose mannerisms or speech reminds us of someone in our past, or memories can be sparked by a movie we see, or a song we hear, or a special meal that we have shared with another in an unusual or spectacular restaurant. Life is not lived but only once. Life is a series of past and current events that can also guide us well into the future.

Life has a way of allowing us or forcing us to relive times past. And, truth be told, not all goodbyes have been sorrowful or painful. It could be that goodbye has released us from a time of anguish caused by ever-increasing demands that had become burdensome. A goodbye may have granted us an opportunity for advancement in the workplace or allowed us to demonstrate our talents without living in the shadow of someone who was better known like in the music or art world.

However, no matter the reason for the goodbye, memories are always with us - sometimes good and sometimes strained. We cannot have absolute control over our destiny of where we will be at any given moment. But, what we can take command of is how we respond, act, behave and speak in all circumstances. It is this kind of control that can make what at first appears unbearable to be tolerable. After all, every aspect of life has hills and valleys. Every aspect of life has gladness and sadness. Nevertheless, life is to be lived not scorned; to be grasped not buried; to be valued not withheld. Every situation, circumstance and goodbye has merit, has feelings and forms an integral part of who we are and what we become. It is our choice as to how we respond or choose not to react to those elements of life that we all must face.
Short Poems
   /  
Famous Poems
   /  
Lillian E. Curtis Poems
   /   Think Of Me - in
Inspirational Poems
Think Of Me
by Lillian E. Curtis

The pleasant hours have past,
And I must now return;
Tis hard to say good-bye,
But the lesson we must learn.

But I shall not forget the hours
We've spent by the bright green sea,
And though I may be far away
I shall often think of thee.

Through life's stormy weather,
Where e'er thou goest, where e'er thou be,
Though daily cares be many,
Please sometimes think of me.

More Lillian E. Curtis Poems to Inspire
Related Short Poems & Quotes You May Like: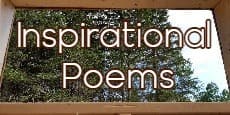 Inspirational Poems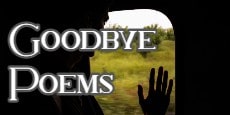 Goodbye Poems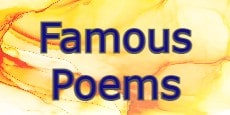 Famous Poems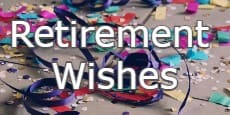 Retirement Wishes
Graduation Poems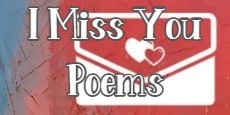 I Miss You Poems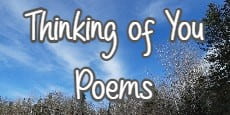 Thinking Of You Poems
Short Poems
    |    
Poems
    |    
Quotes
    |    
About Us
    |    
Contact Us
    |