Life Is Good To Me
Poems that reflect the thought that life is good to me. What makes life good for you? Consider the poems below and see if you are in agreement with the Poet's words.

In the end, life is good because life is what you make it. Be encouraged and inspired by the quotes about life is what you make it. Share these with others!


Life Is ...
Poet: Julie Hebert, ©2015

To me life is,
Blessings abound.
Beauty before us,
The wondrous sounds.

To me life is,
Phenomenal gifts,
The ones we are given,
The seasonal shifts.

To me life is,
Astonishing souls.
Wildlife in abundance,
With infallible goals.

To me life is,
Surprising charisma,
We are blinded and conditioned,
You never know who is with ya.

To me life is,
Community handmade.
Family and friends,
All things God made.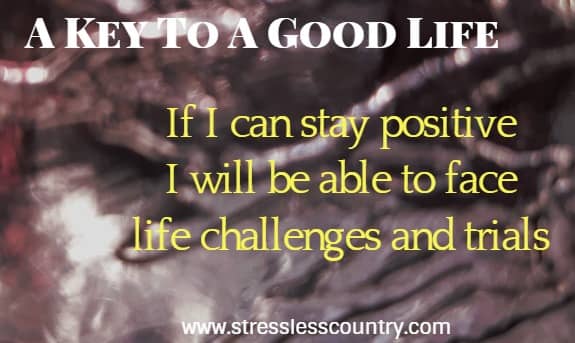 The Good Life I Sought
Poet: Catherine Pulsifer, ©2019

I day I sat and thought
What is the good life I sought?
Was it money, was it wealth
Perhaps the most important thing is health.

Life has been very good to me
I realize that there are no guarantees
I think the most important thing
Is the attitude that we bring.

No matter what happens to me
If I can stay positive I will be
Able to face life challenges and trials
So I can face many more miles.

The secret to a good life you see
Is to be positive, thankful, and happy
To lend a helping hand
To give back and not demand.

Life Is What You Make It Quotes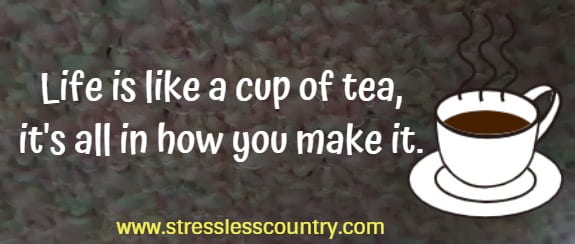 Optimism is a choice, and when you choose to embrace it, there's no limit to the good you can create in your life and in the world.
Jack Canfield
Optimistic Quotes


Daily life ... had its inevitable ups and downs, but no matter how any particular day went, good or bad ... I found that I was able to enjoy the ride of the roller coaster itself.
Mo Gawdat, Solve for Happy
Living Life Poem


You can change the direction of your own life simply by reading or hearing just one encouraging story a day about ... how they overcame a challenge or achieved a goal.
David Mezzapelle, 10 Habits of Truly Optimistic People
Poems Of Encouragement


We must continue to create space within the mind and life so that inspiration, insight, and creativity can shine through.
Michael Hetherington, 15 Sure Signs That You Are On The Right Path
Motivational Poems


There are times when life surprises one, and anything may happen, even what one had hoped for.
Ellen Glasgow
Short Positive Quotes


Make your life to shine in doing good deeds, You'll find plenty of work, plenty that needs, The good you may do in the young part of life, Wil help you to conquer your trails and strife.
David J. Cable
Helping Others Quotes


Life is to short to keep you down.
Smile more often, forget the frown!
Catherine Pulsifer
Smile Poem


We make our own world by the way in which we think; for we really do live in a world of our own thoughts.
Emmet Fox, Make Your Life Worth While
Positive Poems

You May Also Like

Thanksgiving Poems

Life Journey Quotes

Life Journey

Best Attitude Quotes


More Poems About Life to Encourage and Inspire


Short Poems and Quotes | Poems | Quotes | About Us | Contact Us |