5 Enjoy Life Poems
Be inspired by these poems to enjoy life. We are all here for a limited time and we must enjoy each day and live life to the fullest.

So many people miss out on the enjoyment of today by worrying about what tomorrow will bring. But each and every one of us has no guarantee of even seeing tomorrow, today is what we have. We hope these poems encourage you to enjoy every day you have!

Poems About Life    /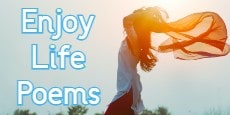 Enjoy Your Life
Poet: Catherine Pulsifer

Don't worry about tomorrow
Enjoy today.
Life is too short
To do any other way.

Let the weather
Be as it may
Bring your own sunshine
By enjoying today.

By finding the positive
Each and every day
You will enjoy your life
In many ways!

By loving others around you
You will find love returns to you
And love makes life easier
So just enjoy today!




Life Is Too Short Poems



Singing Sweet
Poet: John Kendrick Bangs

The birds are singing in the wood
Because they feel that life is good,
And not a hint of care or wrong
Disturbs the sweetness of their song,
Though cares and wrongs they doubtless find,
Each one according to his kind.

For me, as on my way I plod
Through wooded paths that must be trod
With distant prizes to be won
Beyond the glow of setting sun,
Despite the vast perplexities
That everywhere one looks one sees,
'Spite heavy heart, and leaden feet,
May I too keep my singing sweet!




A New Day Poem



Time Flys By
Poet: Catherine Pulsifer

Time flys by, but the moments are ours,  
Live today, from tomorrow, don't borrow.
Our lives are full of joys that can be seen,  
If we observe closely and choose to believe.
 
Having a positive attitude can help you be wise,  
Even from our sorrows, new courage can arise.  
Enjoy life, from life, don't hide;  
Then you will enjoy life's one-time ride!




Enjoy Life Quotes



Forget It
Poet: Unknown

If you see a tall fellow ahead of the crowd,
A leader of men, marching fearless and proud,
And you know of a tale whose mere telling aloud
Would cause his proud head to in anguish be bowed,
It's a pretty good plan to forget it.

If you know of a skeleton hidden away
In a closet and guarded and kept from the day
In the dark; and whose showings whose sudden display
Would cause grief and sorrow and life-long dismay
It's a pretty good plan to forget it.

If you know of a thing that will darken the joy
Of a man or a woman, a girl or a boy,
That will wipe out a mile or the least way annoy
A fellow or cause any gladness to cloy
It's a pretty good plan to forget it.




Letting Go Poem



Beautiful Journey Through Life
Poet: Unknown

Let's go to the by-ways and walk with the Lord,
And to Him our troubles lay bare;
And I'm sure that He'll comfort our troublous hearts
And relieve us of worry and care.

Let us learn of the flowers that bloom by the way,
Of  the birds that sing in the trees;
And drink in the beauties of clouds in the skies,
And the grain that sways in the breeze.

Let us learn in this walk of the beauties of life
As to Him we humbly confide;
Let us learn of His way. His love and His care
As meekly we walk by His side.

What a beautiful journey it would be through this life
If with others His glories we'd share;
And tell of His wondrous victory o'er death.
Of His presence revealed to us there.

Let us tell of our Savior ascended above
Who knows all our sorrows and strife;
Let us share of their burdens, their sorrows and woe.
On this wonderful journey through life.
More Poems About Life
Related Poems & Quotes: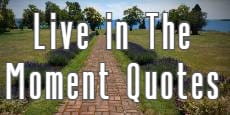 Live In The Moment Quotes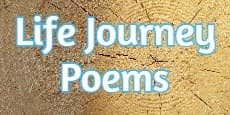 Life Journey Poems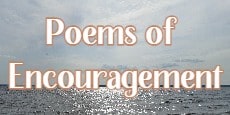 Poems Of Encouragement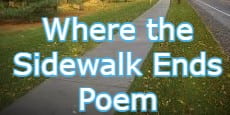 Where The Sidewalk Ends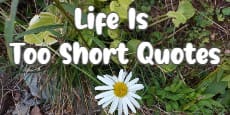 Life Is Too Short Quotes
Featured Famous Poets:

Catherine Pulsifer


John Kendrick Bangs



The next time you have a bad day, re-read these poems about enjoying life, may they encourage and inspire you!


Short Poems & Quotes    |   About Us    |   Contact Us