A Prayer
Find a prayer that talks about asking God to help you face each day, to help you live according to His ways, and to accept God's will.

Short Prayers    /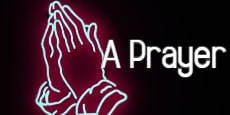 A Prayer
by Max Ehrmann

Let me do my work each day;
And if the darkened hours of despair overcome me,
May I not forget the strength that comforted me
In the desolation of other times.
May I still remember the bright hours that found me
Walking over the silent hills of my childhood,
Or dreaming on the margin of a quiet river,
When a light glowed within me,
And I promised my early God to have courage
Amid the tempests of the changing years.
Spare me from bitterness
And from the sharp passions of unguarded moments.
May I not forget that poverty and riches are of the spirit.
Though the world knows me not,
May my thoughts and actions be such
As shall keep me friendly with myself.
Lift up my eyes from the earth,
And let me not forget the uses of the stars.
Forbid that I should judge others
Lest I condemn myself.
Let me not follow the clamor of the world,
But walk calmly in my path.
Give me a few friends who will love me for what I am;
And keep ever burning before my vagrant steps
The kindly light of hope.
And though age and infirmity overtake me,
And I come not within
Sight of the castle of my dreams,
Teach me still to be thankful for life,
And for time's olden memories that are good and sweet;
And may the evening's twilight find me gentle still.




Prayer for Strength



A Universal Prayer
by Alexander Pope

Teach me to feel another's woe,
To hide the fault I see;
That mercy I to others show,
That mercy show to me.
If I am right, thy grace impart,
Still in the right to stay;
If I am wrong, teach my heart
To find that better way.
This day, be bread and peace my lot;
All else beneath the sun.
Thou know'st if best bestow 'd or not.
And let thy will be done.




Prayer Quotes



Thy Kingdom Come
Poet: Helen G. Rice

Lord, when we pray, "Thy kingdom come,"
Then fold our hands, without a care
For souls whom Jesus died to save,
We do but mock Thee with our prayer.

Thou couldst have sent an angel-band
To call Thy straying children home,
And thus, through heavenly ministries
On earth Thy kingdom might have come.

But, since to human hands like ours
Thou hast intrusted work divine,
Shall not our eager hearts make haste
To join their feeble powers with Thine?

To work and word shall not our hands
Rejoicing move, nor lips be dumb, —
Lest, through our sinful love of ease,
Thy kingdom should delay to come?

To hold our every power and thought
Obedient to Thy least command,
Whether Thy blessed purposes
We can, or cannot, understand;

To sow the seed in every soil;
To bring the word of life to men;
To give, as Thou hast given to us,
Hoping for no reward again, —

To do all this, while in our thought
No pride or vain self-trust finds room,
This is to pray, with honest heart ,
And purpose true, — "Thy kingdom come."




Prayer For Today



Christ's Grace
Poet: Unknown

Lord! We would put aside
The gauds and baubles of this mortal life
Weak self-conceit, the foolish tools of strife,
The tawdry garb of pride
And pray, in Christ's dear name,
Thy grace to deck us in the robes of light;
That at His coming we may see aright,
And fear no sudden shame.

More Short Prayers to Pray
Related Poems & Quotes: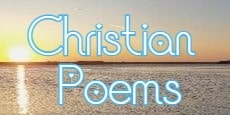 Christian Poems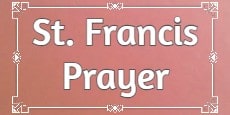 St. Francis Prayer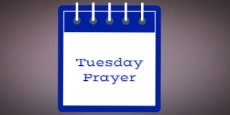 Tuesday Prayer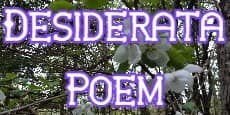 Desiderata Poem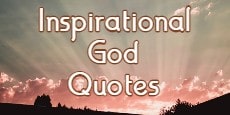 Inspirational God Quotes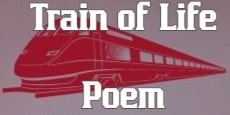 Train Of Life Poem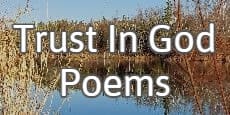 Trust In God Poems


We hope these prayers are ones that will inspire you to talk to the Father daily. Always remember a prayer does not have to be a long, formal process, just talk to God like you would a friend. Thank him for your blessings (which we all have), tell him your concerns and needs, pray for others who need His help!


Short Poems & Quotes    |     About Us    |     Contact Us