This Morning
This morning brings many wonderful things. The verses by John Imrie in this poem are ones that describe the morning in great detail. Let them encourage you to take part in the glorious day that this morning brings.
This Morning
by John Imrie

This morning! for the rising sun
His daily journey hath begun;
Flooding the earth with glory bright,
Chasing away the gloom of night;
Closing the eye of every star
That twinkles in the heavens afar;
Paling the moon's soft, silvery light,
Till it recedes from mortal sight!

All hail! thou ruler of the day,
Nature delights to own thy sway;
At thy approach the smallest flower
On hill, or dale, or verdant bower,
Lifts up its head, though wet with dew,
And spreads its petals out to view.
To cheer the heart, and glad the eyes,
A dainty morning sacrifice!

At Sol's glad light the feather'd throng
Make woods resound with cheerful song,
And, full of grateful, glad surprise,
Fly out to meet thee in the skies;
The milkmaid sings a merry lay,
As through the fields of fragrant hay
She gaily trips to meet the cows.
Whose welcome noise the echoes rouse.

Sweet morning hours! — first-fruit of day —
None but the slothful spurn away
Thy gifts of beauty, health, and light,
And, slumb'ring, turn thee into night!
When glory gilds the eastern sky,
And Nature lifts her voice on high.
Why should not man, with grateful heart,
Join in and take a noble part?

More John Imrie Poems to Encourage
Related Short Poems and Quotes You May Life: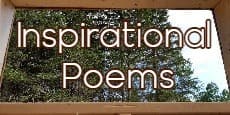 Inspirational Poems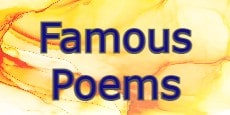 Famous Poems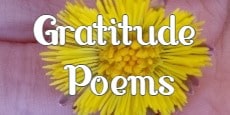 Gratitude Poems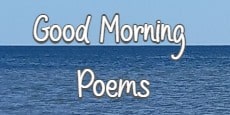 Good Morning Poems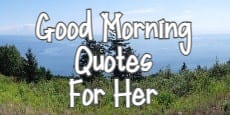 Good Morning Quotes For Her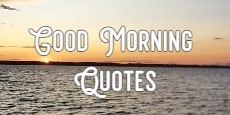 Good Morning Quotes
Short Poems
|
Poems
|
Quotes
|
About Us
|
Contact Us
|