This Morning
This morning brings many wonderful things. The verses by John Imrie in this poem are ones that describe the morning in great detail. Let them encourage you to take part in the glorious day that this morning brings.

What is it about the rise of the sun in the morning that brings delight to many but brings tears of sadness to others? Could it be that some see the dawn of day as the beginning of new delights, new opportunities or new challenges to assume? Or, could it be for others that sunrise brings sadness to a heart that still longs for the dreams and slumber of the night?

All through the ages, the first sparks of morning rays to thousands upon thousands have given rise to doom and gloom. In ancient times, this may have meant that sunrise was the beginning of a new day of terrible toll in labor camps, or the dawn of continuing servitude as a slave, or another day filled with hard labor in the fields of plowing behind a horse till the darkness prevented further work. Today, these same feelings of despair at the morning glow continue to bring dreariness as seen by commencing yet another day when they have to return to a work environment that they'd prefer not to attend.

However, this negative plight for thousands need not be. To those who can't wait until the dawn begins identity with the verses of poet John Imrie when he pens the following:
"Sweet morning hours! - first-fruit of day -
None but the slothful spurn away"

For those who see the sunrise as another glorious day have learned to embrace what lies before them with sparked enthusiasm. It is an opportunity to explore what life brings to them in whatever form and not as a day to hide beneath the covers wishing that the workday had already come to a quick end. For these types of people, each day brings excitement, a longing to get to work not simply as a day to end quickly but rather a day to use one's God given talents to make the best and do the best in any job that they have been given. It also doesn't matter to these folks whether that job is a janitor, a sanitation worker, a secretary, a teacher, a laborer or any host of other types of employment. This attitude is reflected in the verse as penned by poet Imrie as:
"Why should not man, with grateful heart, Join in and take a noble part?"

There is nothing more devastating to a man or woman who sees a day started as a wish for the days end. The only time their face glows with anticipation comes on Friday as the week ends with fond thoughts of the weekend away from the drudgery of a work week. Are you a person like this? Take heart. Life does not have to be this way. It may only be a matter of a change of attitude or a change of heart or even a change of job that can make the most significant alteration in how you envisage the morning light.

This morning brings many wonderful things - may you have the eyes and heart to see and use it. These verses, by John Imrie, are those that provide encouragement to you so you can take part in what a beautiful God-given day brings.
Short Poems
   /  
Famous Poems
   /  
John Imrie Poems
   /   This Morning - in
Inspirational Poems
This Morning
by John Imrie

This morning! for the rising sun
His daily journey hath begun;
Flooding the earth with glory bright,
Chasing away the gloom of night;
Closing the eye of every star
That twinkles in the heavens afar;
Paling the moon's soft, silvery light,
Till it recedes from mortal sight!

All hail! thou ruler of the day,
Nature delights to own thy sway;
At thy approach the smallest flower
On hill, or dale, or verdant bower,
Lifts up its head, though wet with dew,
And spreads its petals out to view.
To cheer the heart, and glad the eyes,
A dainty morning sacrifice!

At Sol's glad light the feather'd throng
Make woods resound with cheerful song,
And, full of grateful, glad surprise,
Fly out to meet thee in the skies;
The milkmaid sings a merry lay,
As through the fields of fragrant hay
She gaily trips to meet the cows.
Whose welcome noise the echoes rouse.

Sweet morning hours! - first-fruit of day -
None but the slothful spurn away
Thy gifts of beauty, health, and light,
And, slumb'ring, turn thee into night!
When glory gilds the eastern sky,
And Nature lifts her voice on high.
Why should not man, with grateful heart,
Join in and take a noble part?

More John Imrie Poems to Encourage
Related Short Poems & Quotes You May Also Like: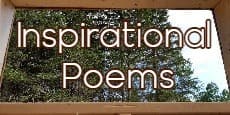 Inspirational Poems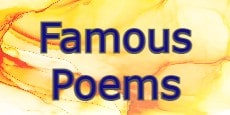 Famous Poems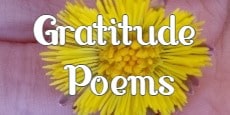 Gratitude Poems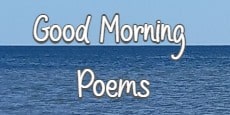 Good Morning Poems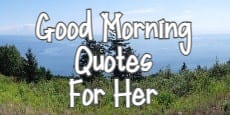 Good Morning Quotes For Her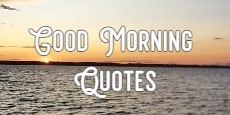 Good Morning Quotes
Short Poems
    |    
Poems
    |    
Quotes
    |    
About Us
    |    
Contact Us
    |