A Little Loving Is All I Need
Be inspired by these poems and quotes about a little loving is all I need. You may find answers to how to find a little loving in these poems.

And, let the quotes be ones that inspire you to give and receive love.


A Little Loving
Poet Catherine Pulsifer

We usually find love with family and friends
But sometimes there is no love to that end
Get out and find those who need help
The love you get back will make your heart melt

Volunteer, get involved with a church, find a need
Watch love grow, like the watering of a seed.
You not only help others, but people you will meet
And over time you will find a love that is sweet!

Life gives back what you give out
If you love others you will get it back without a doubt
So, if you need a little lovin
Give it out and you find it for certain!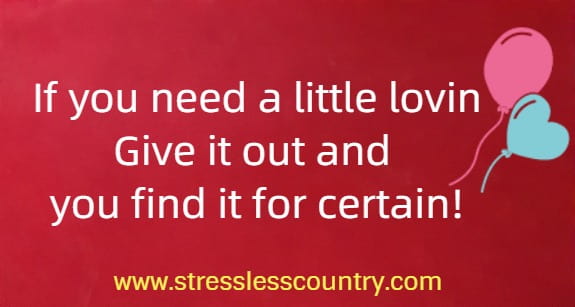 Need of Loving
Poet:
Strickland Gillilan


Folk need a lot of loving in the morning;
The day is all before, with cares beset-
The cares we know, and they that give no warning;
For love is God's own antidote for fret.

Folk need a heap of loving at the noontime -
In the battle lull, the moment snatched from strife-
Halfway between the waking and the croontime,
While bickering and worriment are rife.

Folk hunger so for loving at the nighttime,
When wearily they take them home to rest-
At slumber song and turning-out-the-light time-
Of all the times for loving, that's the best.

Folk want a lot of loving every minute-
The sympathy of others and their smile!
Till life's end, from the moment they begin it,
Folks need a lot of loving all the while.


Quotes on Needing Love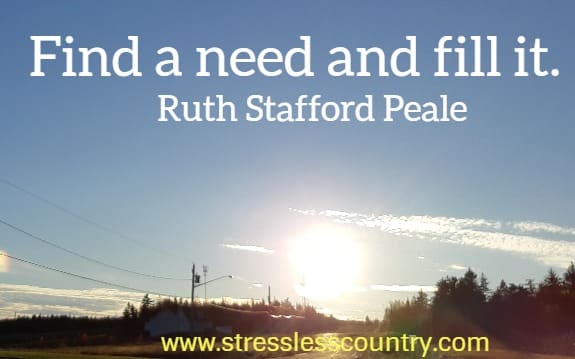 You have not lived today until you have done something for someone who can never repay you.

John Bunyan

Life Quotes


Love is not patronizing and charity isn't about pity, it is about love. Charity and love are the same, with charity you give love, so don't just give money but reach out your hand instead.

Mother Teresa, A Simple Path

Helping Others Quotes


The thing about love is that you will never run out of it. It's an ever-flowing river. So go ahead and LOVE.

Kamand Kojouri

Short Love Poems


Love life and life will love you back.
Love people and they will love you back.

Arthur Rubinstein

Short Love Quotes


If God is the DJ,
then Life is the dance floor;
Love is the rhythm,
and You are the music."

Author Unknown

Cute Quotes


Blessed is the influence of one true, loving human soul on another.

George Eliot

Poems of Encouragement


Keep love in your heart. A life without it is like a sunless garden when the flowers are dead. The consciousness of loving and being loved brings a warmth and richness to life that nothing else can bring.

Oscar Wilde

Garden Poems

Where we are on our journey of living and loving with our whole hearts is a much stronger indicator of parenting success than anything we can learn from how-to books.

Brene Brown, The Gifts of Imperfection

Life Journey Quotes



You May Also Like

Motivational Poems

Inspirational Poems

Famous Love Poems

Quotes To Live By


More Poems About Life to Encourage and Inspire


Short Poems | Poems | Quotes | About Us | Contact Us |