A Friendly Beaming Smile
It doesn't matter what language you speak, what country you are from a friendly smile is one that everyone understands. The Poet reminds us that the benefits of a smile are sweeter than honey, that it defuses troubles, and that a smile is much better than a frown. As someone once said, "it takes more facial muscles to frown than it does to smile."
As Abigail Thompson Rowe said, "A smile is a tonic we all can take in daily mixtures with our fate. We know not, cannot estimate its value" We have complete control of our smiles; if we willing give them out we will find they will come back to us. The value of a smile cannot be underestimated.
And as Emma Bleker said, "Stars were born from the smiles of people like you." We have no idea of the impact and the influence that a friendly smile can have on a person.
These poems are true encouragement for us to share our friendly smiles with others! that
Short Poems
/
Poems Of Encouragement
/
Smile Poems
/ A Friendly Beaming Smile
A Friendly Beaming Smile
Poet Unknown

It's understood by everyone from Norway to the Nile.
It has the potency of sun - this friendly, beaming smile.
It's worth no end of money, it cannot hurt or rile.
Ah! sweeter far than honey, this friendly beaming smile.

It has the pow'r to do so much along the weary mile.
It is the tender, human touch - this friendly, sunny smile.
To give it is not trouble, it always is worth while;
It pricks a grief-blown bubble - a swift and generous smile.

It says, "Buck up! be of good cheer, the world's not wholly vile."
It gives new courage, slays a fear - this friendly, joyous smile.
"Tis easier far than any frown - it always is in style,
And lives in country or in town - this friendly, beaming smile."




A Friendly Smile
Poet: Catherine Pulsifer

A friendly smile will
Make others feel less blue
And it will come back to you!

A friendly smile will
Make others feel at ease
People feel relaxed when it is you they see.

A friendly smile will
Open doors of friendship
And relieve others hardship.

A friendly smile will
Make the world brighter
And your load a little lighter

A friendly smile will
Take away language barriers
And make us goodwill carriers

A friendly smile will
Show God's love in you
May it be with you in all that you do!




Brighten Up The Place
Poet: Ella Wheeler Wilcox

Smile upon the troubled pilgrims
Whom you pass and meet;
Frowns are thorns, and smiles are blossoms,
Oft to weary feet.
Do not make the way seem harder
By a sullen face;
Smile a little, smile a little.
Brighten up the place




Only A Smile
Poet: Unknown

Only a frown! Yet it pressed a sting
Into the day which had been so glad;
The red rose turned to a scentless thing:
The bird-song ceased with discordant ring;
And a heart was heavy and sad.

Only a smile! yet it cast a spell
Over the sky which had been so gray;
The rain made music wherever it fell;
The wind sang the song of the marriage-bell;
And a heart was light and gay.
More Smile Poems to Lift Your Spirits
Related Short Poems & Quotes You May Also Like: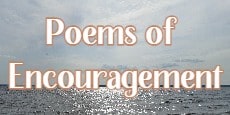 Poems of Encouragement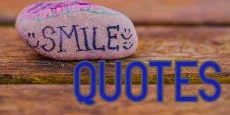 Smile Quotes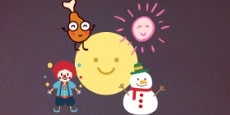 Smile More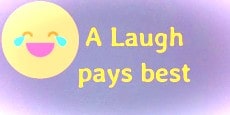 A Laugh Pays Best In The End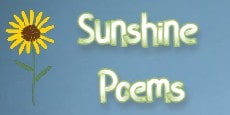 Sunshine Poems
The Value Of A Smile
Short Poems
|
All Poems
|
Quotes
|
About Us
|
Contact Us
|