The Will To Win
The Will To Win is one of Berton Braley's most famous poems. He has motivated thousands of people by the verses in this poem. If you need a bit of motivation then reflect on these words!
Short Poems
   /  
Famous Poems
   /  
Berton Braley Poems
   /   The Will To Win - in
Inspirational Poems
The Will To Win
by Berton Braley

If you want a thing bad enough
To go out and fight for it,
Work day and night for it,
Give up your time and your peace and your sleep for it

If only desire of it
Makes you quite mad enough
Never to tire of it,
Makes you hold all other things tawdry and cheap for it

If life seems all empty and useless without it
And all that you scheme and you dream is about it,
If gladly you'll sweat for it,
Fret for it,

Plan for it,
Lose all your terror of God or man for it,
If you'll simply go after that thing that you want.
With all your capacity,
Strength and sagacity,

Faith, hope and confidence, stern pertinacity,
If neither cold poverty, famished and gaunt,
Nor sickness nor pain
Of body or brain

Can turn you away from the thing that you want,
If dogged and grim you besiege and beset it,
You'll get it!
More Berton Braley Poems to Inspire
Related Short Poems & Quotes You May Also Like: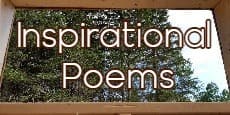 Inspirational Poems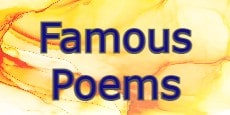 Famous Poems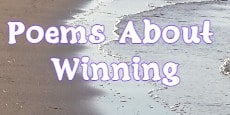 Poems About Winning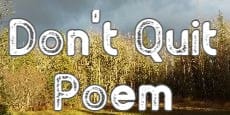 Don't Quit Poem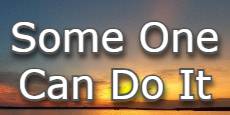 Some One Can Do It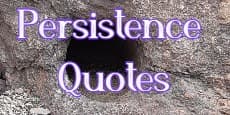 Persistence Quotes

Quotes from the poem, The Will To Win:

"If you want a thing bad enough to go out and fight for it, work day and night for it, give up your time and your peace and your sleep for it"
Berton Braley
There is no doubt that these verses highlight the significance and necessity of action over dreaming. To go a step further than what these verses tell you to do is what lies behind these thoughts. Part of the "action" theme as depicted within is that before action can be properly taken all action must be based on a detailed goal setting plan. That is to say that no action by itself, unless organized into bite size pieces, in a specific ordered list, will accomplish the end goal. The goal plan must recognize that a certain step must be taken before another step can be taken. And, while action steps may be taken in coordination with other steps in some cases, the successful accomplishment of each step leads in a linear fashion to the very next step. This plan should also highlight the importance of specifying a time frame for each step for without a time goal, one can easily procrastinate potentially resulting in one losing all sense of urgency or commitment.

"If dogged and grim you besiege and beset it, you'll get it!"
Berton Braley
The goal setting plan, in addition, is absolutely worthless without several personal characteristics at its' forefront. In other words, one may have composed the best goal setting plan but the lack of several personal attributes can derail its' accomplishment. So, what are these personal attributes? Without delving too deeply into these attributes, let it be said that dedication, perseverance, and commitment are some of the key personal characteristics necessary before achievement is attained.

For example, if you are committed to achieving your goal, some of your favorite pastimes may have to be either eliminated or somewhat curtailed. It may be necessary to spend numerous nights to unfold your plan especially if the action phase must be completed when you are not performing your normal work day duties. This may mean that no matter how long or hard your normal work day is, you must still take action on your plan during your off work hours. For some, this will be a real test of your dedication and perseverance. But, the real test of how strongly you want to accomplish your goal is how much you are willing to give up something else that you used to do in your off hours. It may mean, for example, that while everyone of your friends is enjoying a weekend of leisure, your weekend may be filled with spending hours and hours moving an action step forward. There has never been an action plan accomplished by watching television when you should have been investing this time taking action. Forward working is not backward leaning.
Short Poems
    |    
All Poems
    |    
Quotes
    |    
About Us
    |    
Contact Us
    |