Start Your Day With A Smile
Why start your day with a smile? Because it will start your day out on a positive note. We all have a choice regarding our outlook and attitude each and every day. We can choose to smile or frown. We can choose to get upset or laugh. Life is tough enough without us making it more difficult because of our mood. It is always better to smile!

We hope these poems will make you smile and start your day on a positive note!

Short Poems   /   Poems Of Encouragement    /   Smile Poems   /   Start Your Day With A Smile


If You Will Smile
Poet: David V. Bush

If you will start your daily task
With cheerful smile and face aglow,
In friendship's pleasing rays you'll bask,
And toil each hour will lighter grow.
If you will smile!

If you will face life's problems dire
With twinkling eye and smiling lip,
Less quickly will the burdens tire,
And far less often will you trip,
If you will smile!

If you will smile at need and care.
And laugh at poverty's dark threat.
Some day the victor's crown you'll wear,
And bright success will greet you yet.
If you will smile!

If you will smile, no hostile force
Can spoil the boons that lie before.
Or turn from their benignant course
The honors headed for your door.
If you will smile!

If you will face defeat and pain
With wholesome look and winning smile,
You'll conquer every foe, and gain
A restful, peaceful afterwhile.
If you will smile!




It Is Your Choice
Poet: Catherine Pulsifer

It is your choice
you can smile or you can frown
you can see the problem or you can look for the solution
you can grumble and complain or you can take action
you can see an issue or you can take the initiative
you can be angry or you can practice forgiveness
you can accept defeat or you can try again
you can give up or you can have hope
you can love or you can hate
you can doubt or you can believe
you can cry or you can laugh
it is your choice how you will start your day!




Three Rules
Poet: Mary J. Hickey

Three little rules we all should keep
To make life happy and bright -
Smile in the morning,
Smile at noon -
And keep on smiling at night.




Weapons
Poet: Charles Mackay

Both swords and guns are strong, no doubt.
And so are tongue and pen.
And so are sheaves of good bank notes,
To sway the souls of men.
But guns and swords and piles of gold,
Though mighty in their sphere,
Are sometimes feebler than a smile,
And poorer than a tear.




Nothing Like A Smile
Poet: Catherine Pulsifer

There is nothing like a smile to start your day right
Be thankful first thing that you awoke from the night
Smile in the mirror when you see that face you know
By doing this you will find you have a glow.

Those who get up complaining, full of frowns will find
The day will be a long one, working like a grind
Nothing will seem to go right
Everything they do will be a fight.

But those who start the day on a positive note
Will face the day's challenges like being on a float
They will smile at the little things, and see life as great
There is nothing like a smile to keep your day straight.
Read More Smile Poems to Encourage and Inspire
Related Short Poems & QuotesYou May Also Like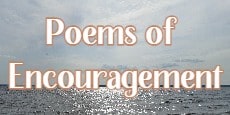 Poems of Encouragement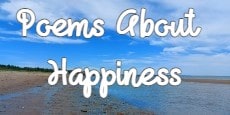 Poems About Happiness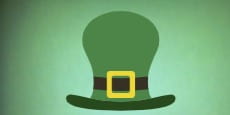 Irish Blessing Quotes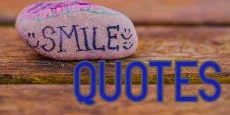 Smile Quotes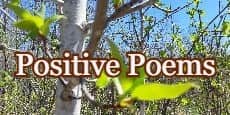 Positive Poems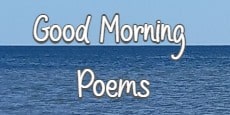 Good Morning Poems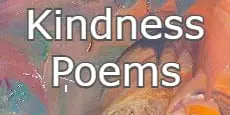 Kindness Poems


Short Poems    |     All Poems    |     Quotes     |     About Us    |     Contact Us    |