Put To The Test
Be inspired by this friendship poem by Strickland Gillilan reminds us that if we can't be honest and frank with our friends, then they were never true friends to start with. An encouraging poem to read if you are feeling down about a friendship that no longer exists! Hopefully, after reading the poem you will realize that you are better off by not having friends who are not honest and truthful!
Short Poems
   /  
Famous Poems
   /  
Strickland Gillilan Poems
   /   Put To The Test - in
Friendship Poems
Put To The Test
by Strickland Gillilan

The friends you've lost by frankness were a craven sort at best;
They never were the kind you'd want when trouble was your lot.
They were but latent enemies in garb of friendship dressed
The sooner you were shed of them the better, like as not.
So though it hold the bitterness of wormwood mixed with gall,
The friends you lose through frankness aren't your real friends, at all!

The friend who knows you as you are, to whom you never need
To give an explanation for your most eccentric act,
He is the only kind to have a friend in very deed!
The qualities this good friend has, the "friend" you're mourning lacked.
So doff the sable weeds you wear and whistle something gay
The friend you've lost through frankness would have failed you anyway.
More Strickland Gillilan Poems to Inspire
Related Short Poems & Quotes You May Also Like: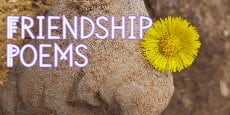 Friendship Poems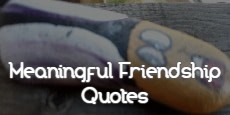 Meaningful Friendship Quotes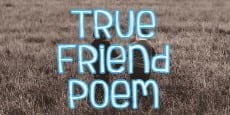 True Friendship Poems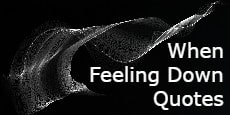 When Feeling Down Quotes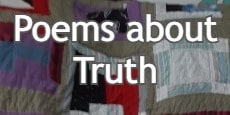 Poems About Truth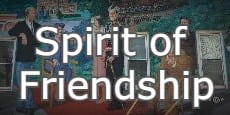 Spirit Of Friendship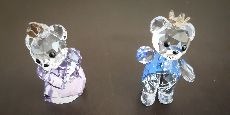 A True Friend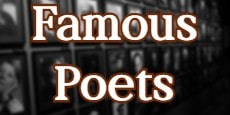 Famous Poets
Another poem by Strickland Gillilan about what you can do as a friend when you hear someone gossiping or making statements that are just not true:
You Can't Mistake
Poet: Strickland Gillilan


If, when you walk into a little room
Where sit some souls in chosen gloom,
You note a furtive look and lowered voice
Proving your presence is not of their choice
And if you catch at one strong word of blame,
No matter if your ear have missed the name,
There'll be no error credited to you
If you state calmly, "Sirs, that is not true."

Nine cases out of ten they have no proof
Of what they say; the warp and e'en the woof
May be false utterly; and they may be
Besmirching one far worthier than we
Destroying that they can not build anew.
So take a chance and say, "That is not true."

Aye when you hear a brother's name denied
With accusations damning, proofless, wild,
Defend, though blindly. God Himself would say
A good word for the worst of men, today.
For if the man be guilty of some wrong
Let him that's sinless criticise this song!
The more he needs some friend that's truest blue
Be that one friend, and say, "That is not true."
Find more poems to inspire at
All Poems
Short Poems
    |    
Quotes
    |    
About Us
    |    
Contact Us
    |