Pessimist or Optimist
Much has been written about being a pessimist and being an optimist. Let the words of William Arthur Ward paint a picture of the qualities and behaviors of both types of people. Reading through his poem and his thoughts you can identify who is each type. We feel optimism is the way to go, as life is easier and happier when you look at it from a positive point of view. May these words by William Arthur Ward encourage you to have an optimistic outlook on life.
Short Poems
   /  
Famous Poems
   /  
William Arthur Ward Poems
   /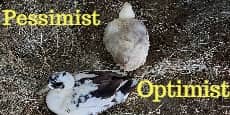 - in
Optimistic Poems
Pessimist or Optimist
by William Arthur Ward


The pessimist finds fault;
The optimist discovers a remedy.

The pessimist seeks sympathy;
The optimist spreads cheer.

The pessimist criticizes circumstances;
The optimist changes conditions.

The pessimist complains about the apple seeds;
The optimist plants them.

The pessimist imagines impending peril;
The optimist sees signs of prosperity.

The pessimist disparages;
The optimist encourages.

The pessimist creates loneliness;
The optimist finds friends.

The pessimist nibbles at the negative;
The optimist is nourished by the positive.

The pessimist builds barriers;
The optimist removes roadblocks.

The pessimist invents trouble;
The optimist enriches the environment.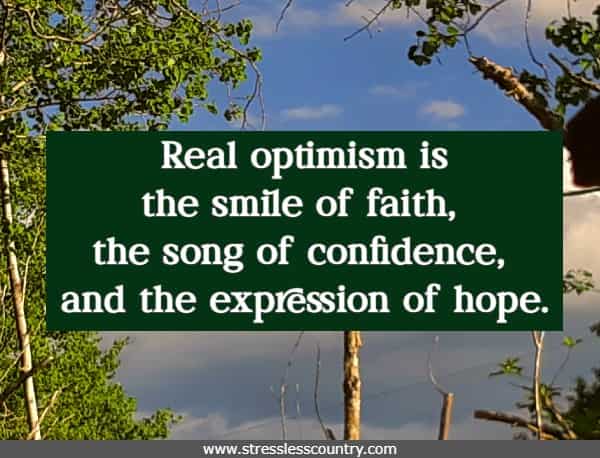 More Thoughts on Optimism and Pessimism by William Arthur Ward
Mr. Ward has a way of writing that can make us stop and reflect on the attitude that we have -
are we optimistic or do we display a pessimist attitude? We hope the words of William Arthur Ward encourage you to have an optimistic view of life


To the optimist, obstacles are challenges,
Roadblocks are inspirations,
And problems are invitations to achievement.

An optimist is a person who undertakes a seemingly impossible task
 in a spirit of immeasurable enthusiasm,
unbounded determination, unbelievable excitement, indestructible confidence,
uncompromising thoroughness, and indefatigable persistence...
with understandable success.

The pessimist fears a future of futility;
The optimist fills the present with purpose,

Optimism is a sidewalk word for faith.
The optimist believes
In joy, not in gloom,
In smiles, not frowns;
In answers, not excuses.

Optimism is
Psychological sunshine,
Mental vitamins,
And spiritual oxygen.

The doormat to the pessimist
Is a welcome mat to the optimist.

We become as pessimistic as our anxieties,
or as optimistic as our affirmations.

The optimist believes that God is good, the universe is friendly,
and humanity is worth saving.

The optimist lives on the peninsula of infinite possibilities;
The pessimist is stranded on the island of perpetual indecision.

Even when adversity has the bases loaded,
The optimist expects to win the game.

Optimism is a seed sown in the soil of faith;
pessimism is a seed hoarded in the vault of doubt.

Optimists enrich the present, enhance the future,
challenge the improbable, and attain the impossible.

We can start each day with
apprehension, or anticipation,
cynicism, or optimism;
apathy, or adventure.

The optimist pleasantly ponders how high his kite will fly;
the pessimist woefully wonders how soon his kite will fall.



More William Arthur Ward Poems to Motivate and Inspire
Related Short Poems & Quotes You May Like: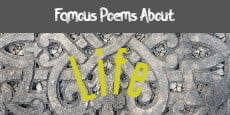 Famous Poems About Life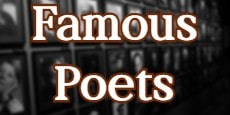 Famous Poets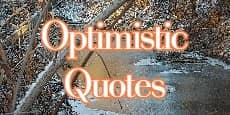 Optimistic Quotes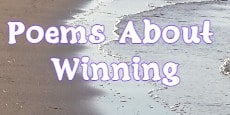 Poems About Winning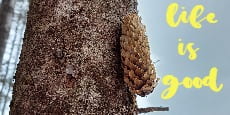 Life Is Good Poems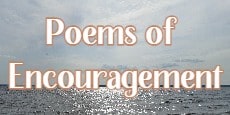 Poems of Encouragement
Short Poems
    |    
All Poems
    |    
Quotes
    |    
About Us
    |    
Contact Us
    |