My Pledge
Be inspired by these Christian poems; verses that I am sure at one time or another we can all relate to. In the first poem, My Pledge, the Poet talks about serving God but also about how her plans get in the way, about how the world culture has had a negative impact on her relationship with God. But the poem also makes a pledge to love and serve God.
The second poem, One Day's Service, is one in which the Poet expresses the joy of being able to serve God if only even just for one day.
Let these poems inspire you and uplift you to serve God here on earth. The things we do to help others, to help His church, to show kindness and love to all, these are all things we can do to serve God here and now.
Short Poems
   /  
Christian Poems
   /  My Pledge
My Pledge
Poet: Greta Zwaan, © 1995

Lord, You're the One I want to please, the one I've given my heart to.
Yet failure seems to loom so big, whate'er I put a start to.
My plans are big, my goals are high, yet I cannot achieve it.
I want to serve and love You most, but who would e'er believe it?

Intentions spring within my heart to always walk beside You,
But many times I'm miles ahead, Your voice I do not heed to.
I have my life so well mapped out - each day, each week is taken,
You have a little corner too, so Lord, don't feel forsaken.

I'll give You all the time that's left; I'll plan, I'll be real careful.
In church I'll speak my piece for You; at home, I'll be more prayerful.
Out in the world? Well, Lord, that's hard. Think of my reputation!
To be a Christian nowadays could split a good relation.

My job's at stake if I speak out, my friends perhaps would leave me.
And then what could I do for You? Oh, Lord, You must believe me!
What's that You say? My heart's not Yours? But Lord! That's my desire!
I walked the aisle some years ago; there's sparks, perhaps not fire.

Yet all You ask is for my love? A better understanding?
A knowledge of Your precious Word, a bond that's true and banding?
I see it now, yes, Lord, I do - I need to get to know You.
I need that time alone each day to learn the things You'll show me.

Lord, tell me what will bring You joy, and help me to achieve that,
Remove my doubts, remove my fears, and help me to believe that.
Although I've failed You in the past, You've always been beside me.
Lord, take my life, make it anew, for You alone can guide me.

This day I stand inside Your house, and here before Your altar,
I pledge my love, I give my heart, please, help me not to falter.
Too long I've walked this road of sin, a path so dark and lonely.
I'm here to change directions, Lord, to love and serve You only.


One Day's Service
Poet: Amos R. Wells

O to serve God for a day!
From jubilant morn to the peace and the calm of the night
To tread no path but his happy and blossoming way,
To seek no delight
But the joy that is one with the joy at heaven's heart;
Only to go where thou art,
O God of all blessing and beauty! to love, to obey
With obedience sweetened by love and love made strong by the right;
Not once, not once to be drunken with self,
Or to play the hypocrite's poisoned part,
Or to bend the knee of my soul to the passion for pelf,
Or the glittering gods of the mart;
Through each glad hour to lay on the wings of its flight
Some flower for the angels' sight;
Some fragrant fashion of service, scarlet and white--
White for the pure intent, and red where the pulses start.
O, if thus I could serve him, could perfectly serve him one day,
I think I could perfectly serve him forever--forever and aye!
More Christian Poems to Inspire You
Related Short Poems & QuotesYou May Also Like: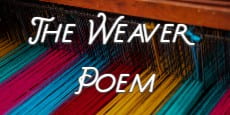 The Weaver Poem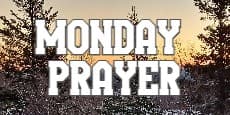 Monday Prayer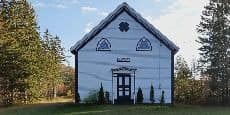 Prayer For The Church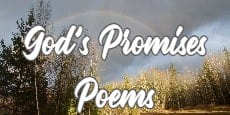 God's Promises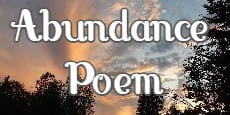 Abundance Poem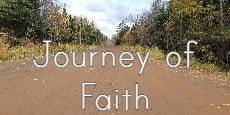 Journey Of Faith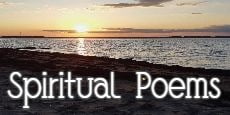 Spiritual Poems
Short Poems
    |    
Poems
    |    
Quotes
    |    
About Us
    |    
Contact Us
    |