The Making Of Friends
As you read this poem by Edgar A. Guest you will find yourself agreeing that making of friends is a joy of life. When we imagine, as Mr. Guest suggests what our lives would be like without friendships, it would not be a happy one. Enjoy the verses in this poem which is full of wisdom!
Short Poems
   /  
Famous Poems
   /  
Edgar A. Guest Poems
   /   The Making Of Friends -
in Friendship Poems
The Making Of Friends
by Edgar Guest

If nobody smiled and nobody cheered and nobody helped us along,
If each every minute looked after himself and good things all went to the strong,
If nobody cared just a little for you, and nobody thought about me,
And we stood all alone to the battle of life, what a dreary old world it would be!

If there were no such a thing as a flag in the sky as a symbol of comradeship here,
If we lived as the animals live in the woods, with nothing held sacred or dear,
And selfishness ruled us from birth to the end, and never a neighbor had we,
And never we gave to another in need, what a dreary old world it would be!

Oh, if we were rich as the richest on earth and strong as the strongest that lives,
Yet never we knew the delight and the charm of the smile which the other man gives,
If kindness were never a part of ourselves, though we owned all the land we could see,
And friendship meant nothing at all to us here, what a dreary old world it would be!

Life is sweet just because of the friends we have made and the things which in common we share;
We want to live on not because of ourselves, but because of the people who care;
It's giving and doing for somebody else- on that all life's splendor depends,
And the joy of this world, when you've summed it all up, is found in the making of friends.

More Edgar A. Guest Poems to Inspire
Related Short Poems & Quotes You May Also Like: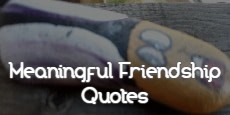 Meaningful Friendship Quotes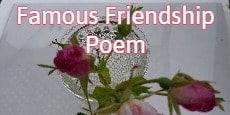 Famous Friendship Poems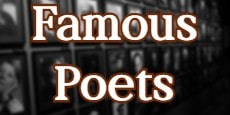 Famous Poets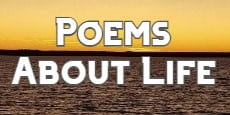 Poems About Life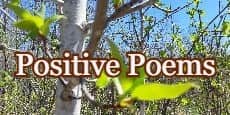 Positive Poems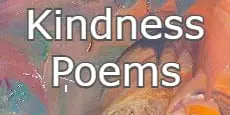 Kindness Poems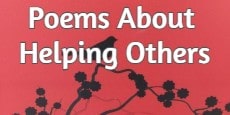 Poems About Helping Others
You may also be inspired by these poems by Edgar A. Guest about being a friend
The Man Who's Down
Poet: Edgar Guest


It is well enough to cheer for the brother who is up,
It is fine to praise the brother who has captured victory's cup;
But don't keep your kind words always for the man who's won renown.
For the boy who really needs them is the fellow who is down.

Give a cheer when men deserve it, shout your praise for them to hear.
Don't reserve your admiration till a man is on his bier,
But remember as you wander every day about the town
That a kind word will work wonders for the brother who is down.

For the man on top is happy, and he has a thousand friends,
He can always get a kind word, no matter where he wends.
But the brother who is striving to attain a laurel crown
Often needs a friend to help him. Don't neglect the brother down.



Real Help
Poet: Edgar Guest


If you can smooth his path a bit,
Bring laughter to his worried face,
Restore today his stock of grit
And help him all his troubles chase.
If you can speak one word of praise
That shall his drooping spirits raise
And warm his heart with cheer,
You have done more than they will do
Who'll sighing, rush some day to strew
Red roses on his bier.

If you stretch out a hand to him
Today when he is plodding on,
When everything seems dark and grim,
And hope is very nearly gone,
If you go to him where he stays
And speak the little word of praise
That now may banish fear.
You will have done more good than they
Who'll rush to praise his lifeless clay
And strew with flowers his bier.

If you will note the good you see
In him today, while yet he lives,
If you will be the friend you'll be
When death to him the summons gives.
While he is here to hear your praise,
To profit by your kindly ways.
You'll not seem insincere
If, when death's smile is on his face.
You rush to be the first to place
Red roses on his bier.
Go to All Poems for more encouragement and inspiration!
Short Poems
    |    
Quotes
    |    
About Us
    |    
Contact Us
    |