Impatience
A love poem about being impatient waiting for the person you love to come. Ella Wheeler Wilcox expresses feelings that one has when we are waiting for and wishing for that special person. Sometimes it feels like forever and that time passes so slowly while we are waiting, our patience seems non-existent!
Short Poems
   /  
Famous Poems
   /  
Ella Wheeler Wilcox Poems
   /   Impatience -
in Short Love Poems
A great poem to send to someone you love if they are away.
It expresses thoughts of love and wishes that the person you send it to will come back quickly!

Impatience
Poet: Ella Wheeler Wilcox

How can I wait until you come to me?
The once fleet mornings linger by the way;
Their sunny smiles touched with malicious glee
At my unrest, they seem to pause, and play
Like truant children, while I sigh and say,
How can I wait?

How can I wait? Of old, the rapid hours
Refused to pause or loiter with me long;
But now they idly fill their hands with flowers,
And make no haste, but slowly stroll among
The summer blooms, not heeding my one song
How can I wait?

How can I wait? The nights alone are kind;
They reach forth to a future day, and bring
Sweet dreams of you to people all my mind;
And time speeds by on light and airy wing.
I feast upon your face, I no more sing,
How can I wait?

How can I wait? The morning breaks the spell
A pitying night has flung upon my soul.
You are not near me, and I know full well
My heart has need of patience and control;
Before we meet, hours, days, and weeks must roll,
How can I wait?

How can I wait? Oh, Love, how can I wait
Until the sunlight of your eyes shall shine
Upon my world that seems so desolate?
Until your hand-clasp warms my blood like wine;
Until you come again, oh, Love of mine,
How can I wait?
More Ella Wheeler Wilcox Poems to Inspire
Related Short Poems & Quotes You May Also Like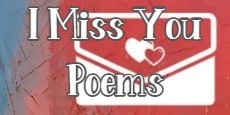 I Miss You Poems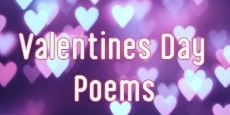 Valentines Day Poems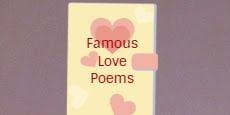 Famous Love Poems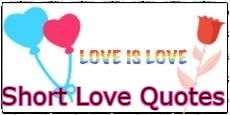 Short Love Quotes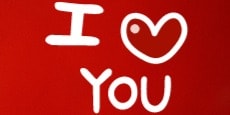 I Love You Poems
Patience Poems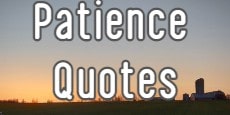 Patience Quotes
Another poem by Ella Wheeler Wilcox, but one which talks about when a person returns.
Reunited
Poet: Ella Wheeler Wilcox
Let us begin, dear love, where we left off;
Tie up the broken threads of that old dream;
And go on happy as before; and seem
Lovers again, though all the world may scoff.
Let us forget the graves, which lie between
Our parting and our meeting, and the tears
That rusted out the goldwork of the years;
The frosts that fell upon our gardens green.
Let us forget the cold malicious fate
Who made our loving hearts her idle toys,
And once more revel in the old sweet joys
Of happy love. Nay, it is not too late!
Forget the deep-ploughed furrows in my brow;
Forget the silver gleaming in my hair;
Look only in my eyes! Oh! darling, there
The old love shone no warmer then than now.
Find more poems by Famous Poets
Short Poems
    |    
All Poems
    |    
Quotes
    |    
About Us
    |    
Contact Us
    |