A Face Without A Smile
Bring a smile to your face as you read these poems. The poem, A Face Without A Smile, uses comparisons to everyday life when thinking about what a face without a smile is like. Be encouraged to smile more after you read this poem. Share it with others to give them a positive thought for their day to smile and then smile some more! Life is always easier when you have a smile.

Let the other poems also encourage you to smile and to share your smiles with others!

Short Poems   /   Poems Of Encouragement    /  Smile Poems    /  A Face Without A Smile


A Face Without A Smile
Poet Unknown

Like bread without the spreadin',
Like a puddin' without sauce,
Like a mattress without beddin',
Like a cart without a hoss,
Like a door without a latchstring,
Like a fence without a stile,
Like a dry an' barren creek bed,
Is a face without a smile!

Like a house without a dooryard,
Like a yard without a flower,
Like a clock without a mainspring,
That will never tell the hour;
A thing that sort o' makes yo' feel
A hunger all the while —
Oh, the saddest sight that ever was
Is a face without a smile!

The face of man was built fer smiles,
An' thereby he is blest
Above the critters of the field,
The birds an' all the rest;
He's just a little lower
Than the angels in the skies.
An' the reason is that he can smile;
Therein his glory lies!

So smile an' don't fergit to smile,
An' smile, an' smile ag'in;
Twill help loosen up the cords o' care
An' ease the weight o' sin ;
Twill help yo' on the longest road,
An' cheer yo' mile by mile;
An' so, whatever is your lot,
Jes' smile, an' smile, an' smile!




Blessings On The Man
by George L. Perin

Blessings on the man who smiles!
I do not mean the man who smiles for effect,
Nor the one who smiles when the world smiles,
I mean the man whose smile is born of an inner radiance,
The man who smiles when the clouds lower,
When fortune frowns, when the tides are adverse.
Such a man not only makes a new world for himself,
But he multiplies himself an hundred fold
in the strength and courage of other men.




With A Smile
Poet: Gerald Massey

Not by appointment do we meet delight and joy;
They wait not our expectancy;
But round some corner in the street of life,
They, on a sudden, greet us with a smile.
More Smile Poems to Encourage
Related Short Poems & Quotes You May Also Like: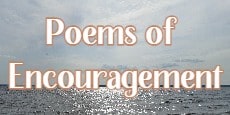 Poems Of Encouragement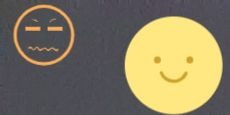 Worry Less Smile More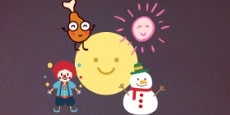 Smile More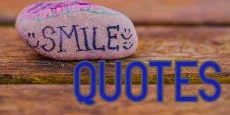 Smile Quotes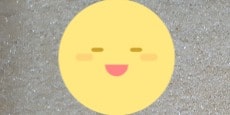 Start Your Day With A Smile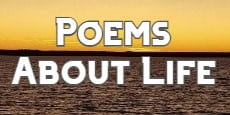 Poems About Life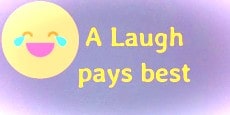 A Laugh Pays Best In The End


Short Poems    |     All Poems    |     Famous Poems    |     Quotes     |     About Us    |     Contact Us    |