Be a Friend
What is a friend? What are the salient and dominant characteristics that are needed? The following poem, by Edgar A. Guest, reminds us all is required of a person to be a friend to someone else. These requirements are written in poetic form and clearly state the necessary qualities that make up a friend. You may be surprised by what these verses say about the qualities and things you need to be a friend, but these ingredients express prominent assets. Let this poem give you wisdom on being a friend to others.
Short Poems
   /  
Famous Poems
   /  
Edgar A. Guest Poems
   /   Be A Friend - in
Friendship Poems
Be A Friend
by Edgar A. Guest

Be a friend. You don't need money:
Just a disposition sunny;
Just the wish to help another
Get along some way or other;

Just a kindly hand extended
Out to one who's unbefriended;
Just the will to give or lend,
This will make you someone's friend.

Be a friend. You don't need glory.
Friendship is a simple story.
Pass by trifling errors blindly,
Gaze on honest effort kindly,

Cheer the youth who's bravely trying,
Pity him who's sadly sighing;
Just a little labor spend
On the duties of a friend.

Be a friend. The pay is bigger
(Though not written by a figure)
Than is earned by people clever
In what's merely self-endeavor.

You'll have friends instead of neighbors
For the profits of your labors;
You'll be richer in the end
Than a prince, if you're a friend.

More Edgar A. Guest Poems to Inspire
Related Quotes & Poems You May Also Like: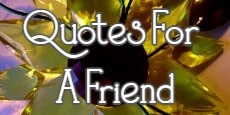 Quotes For A Friend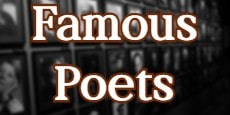 Famous Poets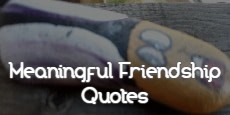 Meaningful Friendship Quotes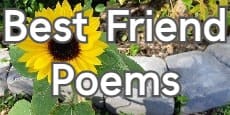 Best Friend Poems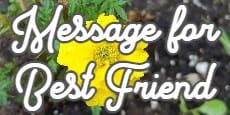 Message For Best Friend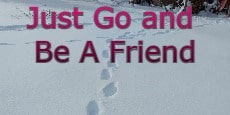 Just Go And Be A Friend
Quotes from the poem, Be A Friend:

"Be a friend. You don't need money" Edgar A Guest
What can money buy? Money is necessary for purchasing those items that contribute to an individual's ability to sustain life like food, shelter, and clothing. Money can buy things that one needs and can also secure things that a person wants. It can also contribute to the well-being of others through gift-giving; personal contributions to food banks; to provide additional funds to people who have suffered a natural disaster, or, through philanthropic endeavors that help people excel where individual funds are unavailable for educational pursuits. However, despite what some humans may think, money cannot buy friends.

To be a friend or to offer to be a friend is not an act of purchasing a commodity. A true friendship does not find its' roots in an arbitrary or human-made exchange of goods for another form of goods as occurs in any kind of barter system whether that be like a commodity traded in order to acquire a different commodity.

A friend does not become a friend in order to receive anything in return. A friend does not require another to always agree with whatever they desire or agree with everything that is said. A friend does not remain a friend in only fair or good circumstances, or when it is convenient or wanted. A friend does not demand to be possessed as if they are the only one that deserves to be called a friend denying that another or others are also a friend. In short, a friend is not jealous, envious, demanding, ignorant, arrogant, or above reproach. Friendship is akin to stewardship in many ways; that is, a friendship is not developed, maintained, or enhanced through neglect. To have a good friend is one of the greatest gifts - to be cherished - to be nourished - to be celebrated. If you have but one good friend throughout your lifetime, count yourself as blessed.


"Be a friend. You don't need glory"
Edgar A. Guest
The only person that deserves glory is God. However, in an earthly sense, glory may be an adoration that is reserved for those who spread the goodwill of humanity to hundreds or thousands of others. In this sense, one such person who deserves such earthly glory is Mother Theresa although, I'm sure, she does not need or desire such earthly glory.

A true friend never desires to be glorified by another friend. A friend does not either seek recognition in any shape or form - to do so does not demonstrate a characteristic of a friend but, instead, demonstrates a self-serving, selfish individual. To these types of people, it is more a matter of what one can get rather than what one can give.


"You'll be richer in the end - Than a prince, if you're a friend."
Edgar A. Guest
To be rich isn't about wealth through money. The richness expressed in and through friendship goes well beyond monetary value; it is a sense of richness that is part and parcel of kindness, compassion, endearment and giving. This kind of "richness" cannot be purchased, demanded or needed. It goes beyond what is an earthly prince being more in the form of the innermost expression of what it means to be a fellow human being directed towards heart-felt contribution.
Short Poems
    |    
All Poems
    |    
Quotes
    |    
About Us
    |    
Contact Us
    |