What So Wild As Words Are . . .
Words are powerful, they can encourage and support or they can tear down and destroy. They can make a relationship special or they can end a relationship. They are easy to say but impossible to take back. Let this poem by Wilhelmina Stitch remind you of the importance of choosing your words carefully. As they say, think before you speak!
Short Poems
/
Famous Poems
/
Wilhelmina Stitch Poems
/ What So Wild As Words Are . . .
What So Wild As Words Are . . .
by Wilhelmina Stitch

There's naught so wild as words that rise on temper's hot, uneven breath;
And, taking love by swift surprise, strike deep, like spears intent on death.
.There's naught as wild as words that flow from lips that watch not what they say.
Oh, foolish Two, you surely know that love is scarce an inch away!

Those wild, wild, words, they cannot break the precious link that binds you fast.
Be silent now for love's sweet sake, for all the beauty of the past.
Be silent, though you suffer grief fearing that love has really fled.
When all is well - ah! what relief you breathed no word you wish unsaid.

There's naught so wild as words that spring from jealousy or injured pride,
From some unreined imaging - then may calm wisdom be the guide
And place up our lips a seal until the bitter mood departs
And joy's gay laughter comes to heal, and peace brings balm to two sore hearts.

More Wilhelmina Stitch Poems to Inspire
Related Short Poems & Quotes You May Also May Like
: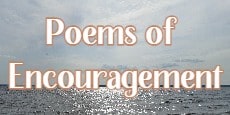 Poems of Encouragement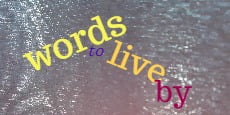 Words To Live By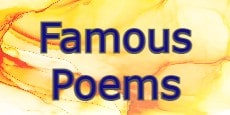 Famous Poems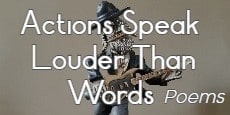 Actions Speak Louder Than Words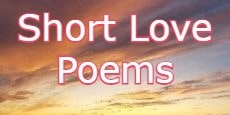 Short Love Poems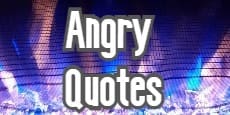 Angry Quotes
Short Poems
|
Poems
|
Quotes
|
About Us
|
Contact Us
|