Start Where You Stand
An encouraging poem to remind you to let go of the past and move forward today. Start taking action where you are, don't look back, look ahead. Wise and motivating verses by Berton Braley!
I'm sure you know of a lot of other people who have crossed your path in life who have experienced one failure and then never tried again. As Braley states, however, "Start where you stand and never mind the past, the past won't help you in beginning new".
The past is simply a time that has gone by. It is not a predictor of the future unless that is what you believe. So many people have had a dream and then made an attempt to accomplish it only to find that they hit a roadblock of some sort or another. These are the types of people who seem to think that one attempt is all that is required in order to succeed. The real facts are much different.
Throughout the ages, those who have not experienced failure and have become hugely successful are difficult to find. In fact, I have not personally found any successful person who has not experienced failure, and, in some cases, many failures before they managed to reach their goal.
And, to those who believe that every one of your friends will always recount your failures even after you have succeeded, let the words of poet Berton Braley ring true when he pens, "The world won't care about your old defeats". To experience a defeat or failure in your life is to join the ranks of many famous people who demonstrated that some of their greatest failures lead to some of their greatest achievements. The secret to greater achievement, it seems, often occurred after great defeats. Therefore, when you experience failure or defeat, this does not become an excuse to stop and never try again. It should become your mantra for success: failure teaches what not to do in order to reach achievement using the lessons of the past.
Short Poems
   /  
Famous Poems
   /  
Berton Braley Poems
   /   Start Where You Stand -
in Poems of Encouragement
Start Where You Stand
by Berton Braley

Start where you stand and never mind the past,
The past won't help you in beginning new,
If you have left it all behind at last
Why, that's enough, you're done with it, you're through;
This is another chapter in the book,
This is another race that you have planned,
Don't give the vanished days a backward look,
Start where you stand.

The world won't care about your old defeats
If you can start anew and win success,
The future is your time, and time is fleet
And there is much of work and strain and stress;
Forget the buried woes and dead despairs,
Here is a brand new trial right at hand,
The future is for him who does and dares,
Start where you stand.

Old failures will not halt, old triumphs aid,
To-day's the thing, to-morrow soon will be;
Get in the fight and face it unafraid,
And leave the past to ancient history;
What has been, has been; yesterday is dead
And by it you are neither blessed nor banned,
Take courage, man, be brave and drive ahead,
Start where you stand.

More Berton Braley Poems to Inspire
Related Short Poems & Quotes You May Also Like: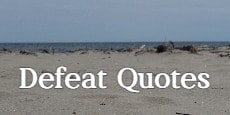 Defeat Quotes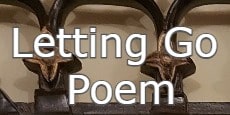 Letting Go Poem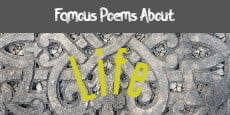 Famous Poems About Life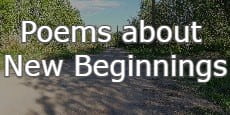 Poems About New Beginnings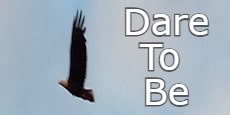 Dare To Be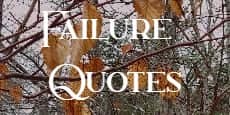 Failure Quotes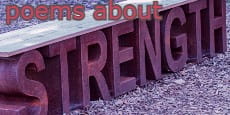 Poems About Strength
Another poem by Berton Braley about accomplishing a goal even when other people talked defeat:
Gratitude
Poet: Berton Braley


They sent me out in the wilderness to build 'em a power plant.
Where there wasn't a rail in thirty miles and the trails were rough and scant;
They sent me out with a trapper's map, and a husky, healthy gang.
That lived and worked from day to day and let all else go hang.
There wasn't a sign of a wagon road and the trail was a rocky track,
And we had to take machines apart in pieces a mule could pack.
So, slow and careful, we hiked along— and gee, what a weary tramp.
Till we reached the place I had planned the dam, and there we made our camp.

The sad coyotes howled
Like some uncanny choir.
And bear and wildcat prowled
Beyond our sleeping fire.
But we - in slumber deep,
We lay the whole night through.
For men must get their sleep.
When they have work to do.

The ice came down with the winter, the floods came down with the spring,
And we fought with that raging river as you fight with a living thing.
And we heckled the fat directors, back there in the busy town.
For they kept trying to stir us up, while keeping expenses down
Whatever supplies we needed, of lumber, cement, or steel,
I had to beg and pray for in many a wild appeal.
And while we were bucking nature, in tempest and cold and heat,
The fat directors wired me, "'Why isn't the job completed

They'd fume and fuss and fret,
And scold and interfere,
While we - we simply sweat,
And tried to keep our cheer.
In spite of doubt, delay,
And fat directors, too,
We went right on our way,
For we had work to do.

They sent me out in the wilderness to build 'em a power plant,
And it's running now as it ought to be, though some folks said "It can't!"
And now that everything's smooth and fine, they've fastened a can to me,
And they've put in a brand-new graduate, with a nice, fresh, school degree.
But say, it was fun while the job was on - a regular man's size gamel
For we built the dam and power plant, in spite of the bumps that came;
So the boy is welcome to have the job, and sit in the office chair -
There's a power plant in the wilderness, and I - I put it there!
More poems by
Famous Poets
to encourage you
Short Poems
    |    
All Poems
    |    
Quotes
    |    
About Us
    |    
Contact Us
    |