Planting Seeds of Kindness
Poems about planting seeds of kindness to inspire you. We scatter seeds throughout our lives, and some of the best seeds are kindness. You never know the impact a kind act will have. It may have a ripple effect touching the lives of many people. Let these poems inspire you to plant many seeds of kindness!

Short Poems   /   Inspirational Poems    /   Kindness Poems    /   Planting Seeds Of Kindness


Seeds of Kindness
Poet: Walt Mason

Then scatter seeds of kindness, I heard a pilgrim sing;
And then, with human blindness he scattered t'other thing.
He scattered seeds of sorrow, complaining at his lot;
And they will grow tomorrow, and thrive where he has wrought.

How often we have sent it, from thoughtless lips, that song!
And if we only meant it, 'twould help the world along.
We drone a noble anthem in to the weeping night;
We learn our hymns and hange as cultured parrots might;

We deal in stately phrases, and heed not what they mean;
We roam through wordy mazes, and prize things for their sheen;
We dish up truth in thimbles, and platitudes in mass;
And all is tinkling cymbals, and all is sounding brass.

In careless words we riot, and life would be sore
If tongues would but be quiet, and the heart say more.





Something Each Day
Poet: Unknown

Something each day - a word.
We cannot know its power;
It grows in fruitfulness
As grows the gentle shower.
What comfort it may bring,
Where all is dark and drear!
For a kind word every day
Makes pleasant all the year.

Something each day - a deed
Of kindness and of good,
To link in closer bonds
All human brotherhood.
Oh, thus the heavenly will
We all may do while here,
For a good deed every day
Makes blessed all the year.




Be Cheerful
Poet: Unknown

Be cheerful. Give this lonesome world a smile.
We stay at longest but a little while.
Hasten we must, or we shall lose the chance
To give the gentle word, the kindly glance.
Be sweet and tender - that is doing good;
'Tis doing what no other kind deed could.




A Willing Kindness
Poet: Charlotte Becker

A willing kindness,
A ready trust;
A bit of blindness
To moth and rust.

A balm of laughter
For anger's heat;
A brave heart after
A sore defeat.

A glad hope, cleaving
To each new day;
A patience, leaving
No stony way.

A warm faith, summing
All life worth while -
Yet, at death's coming
A fearless smile.




Kinship
Poet: Rev. Charles A. Eubanks

If you have a friend worth loving,
Love him. Yes, and let him know
That you love him ere life's evening
Tinge his brow with sunset glow;
Why should good words ne'er be said
Of a friend—till he is dead?

If you hear a song that thrills you,
Sung by any child of song,
Praise it. Do not let the singer
Wait deserved praises long;
Why should one that thrills your heart
Lack that joy it may impart?

If you hear a prayer that moves you
By its humble pleading tone,
Join it. Do not let the seeker
Bow before his God alone;
Why should not your brother share
The strength of "two or three" in prayer?

If you see the hot tears falling
From a loving brother's eyes,
Share them, and by sharing,
Own your kinship with the skies;
Why should anyone be glad,
When his brother's heart is sad?

If a silver laugh goes rippling
Through the sunshine on his face,
Share it. 'Tis the wise man's saying,
For both grief and joy a place;
There's health and goodness in the mirth
In which an honest laugh has birth.

If your work is made more easy
By a friendly helping hand,
Say so. Speak out brave and truly,
Ere the darkness veil the land.
Should a brother workman dear
Falter for a word of cheer?

Scatter thus your seed of kindness,
All enriching as you go -
Leave them, trust the Harvest-Giver;
He will make each seed to grow.
So, until its happy end,
Your life shall never lack a friend.
Find another Kindness Poem to Encourage and Inspire
Short Poems & QuotesYou May Also Like: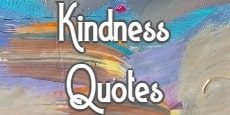 Kindness Quotes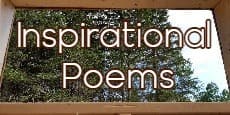 Inspirational Poems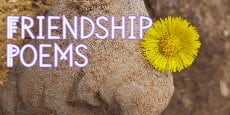 Friendship Poems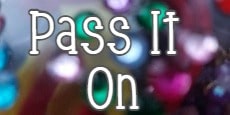 Pass It On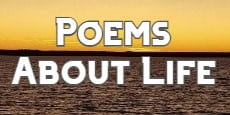 Poems About Life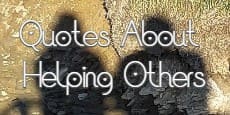 Quotes About Helping Others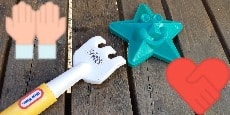 Poems About Helping Others


Short Poems    |     All Poems    |     Quotes     |     About Us    |     Contact Us    |