Reliance
An inspiring poem by Henry VanDyke that you may want to read a couple of times and reflect on his words. He is expressing our reliance in love in our lives.
Short Poems
   /  
Famous Poems
   /  
Henry VanDyke Poems
   /   Reliance -
in Inspirational Poems
Reliance
Poet: Henry VanDyke

Not to the swift, the race:
Not to the strong, the fight:
Not to the righteous, perfect grace:
Not to the wise, the light.

But often faltering feet
Come surest to the goal;
And they who walk in darkness meet
The sunrise of the soul.

A thousand times by night
The Syrian hosts have died;
A thousand times the vanquished right
Hath risen, glorified.

The truth the wise men sought
Was spoken by a child;
The alabaster box was brought
In trembling hands defiled.

Not from my torch, the gleam,
But from the stars above:
Not from my heart, life's crystal stream.
But from the depths of Love.

More Henry VanDyke Poems to Motivate and Inspire
Related Short Poems & Quotes You May Also Like: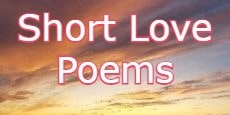 Short Love Poems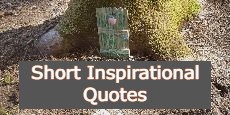 Short Inspirational Quotes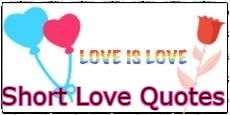 Short Love Quotes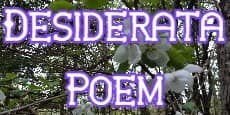 Desiderata Poem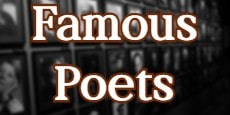 Famous Poets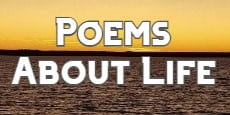 Poems About Life
More poems by Henry VanDyke about our reliance on love:
Love's Reason
Poet: Henry VanDyke


For that thy face is fair I love thee not;
Nor yet because thy brown benignant eyes
Have sudden gleams of gladness and surprise,
Like woodland brooks that cross a sunlit spot:
Nor for thy body, born without a blot,
And loveliest when it shines with no disguise
Pure as the star of Eve in Paradise,--
For all these outward things I love thee not:

But for a something in thy form and face,
Thy looks and ways, of primal harmony;
A certain soothing charm, a vital grace
That breathes of the eternal womanly,
And makes me feel the warmth of Nature's breast,
When in her arms, and thine, I sink to rest.



The Echo In The Heart
Poet: Henry VanDyke


It's little I can tell
About the birds in books;
And yet I know them well,
By their music and their looks:
When May comes down the lane,
Her airy lovers throng
To welcome her with song,
And follow in her train:
Each minstrel weaves his part
In that wild-flowery strain,
And I know them all again
By their echo in my heart.

It's little that I care
About my darling's place
In books of beauty rare,
Or heraldries of race:
For when she steps in view,
It matters not to me
What her sweet type may be,
Of woman, old or new.
I can't explain the art,
But I know her for my own,
Because her lightest tone
Wakes an echo in my heart.



Love In A Look
Poet: Henry VanDyke


Let me but feel thy look's embrace,
Transparent, pure, and warm,
And I'll not ask to touch thy face,
Or fold thee in mine arm.
For in thine eyes a girl doth rise,
Arrayed in candid bliss,
And draws me to her with a charm
More close than any kiss.

A loving-cup of golden wine,
Songs of a silver brook,
And fragrant breaths of eglantine,
Are mingled in thy look.
More fair they are than any star,
Thy topaz eyes divine--
And deep within their trysting-nook
Thy spirit blends with mine.

Find more poems on
All Poems
Short Poems
    |    
Quotes
    |    
About Us
    |    
Contact Us
    |