Bulbs
A wonderful poem to read in the spring. Patience Strong has captured the mystery of bulbs in these verses but also points out who makes them grow! A great poem to share with the gardener in your life.
Bulbs
by Patience Strong

I've put my bulbs in coloured bowls and hidden them away -
Inside my cupboard, where they cannot see the light of day -
I've put them in the soft black mould as cosy as can be -
And in the quiet darkness they will work their mystery . . .

And when all things lie lifeless locked in winter's frozen sleep -
Inside my cupboard one sweet day a pale green tip will peep.
I'll bring them out into the light and set them in my room -
And silently and secretly they'll grow and bud and bloom -
The grey old house will waken from its drowsy slumbering,
To find the rooms ablaze with flowers, as if it were the Spring! . . .

With daffodils and hyacinths, narcissi, tulips too -
A flaring mass of loveliness in gold and pink and blue -
And I shall smile, remembering my small part in the show -
For though we plant and tend the bulbs -
it's God that makes them grow.

More Patience Strong Poems to Inspire
Related Poems and Quotes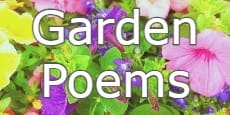 Garden Poems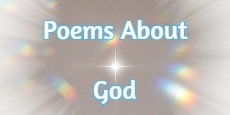 Poems About God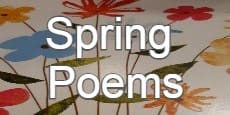 Spring Poems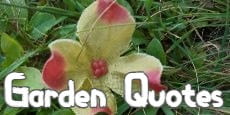 Garden Quotes
Short Poems
|
Poems
|
Quotes
|
About Us
|
Contact Us
|