Flowers
We all love flowers. John Imrie describes the love of flowers and what they bring to this earth. He reflects on why God made flowers. The poem takes a twist when he uses the analogy of life and how quickly it passes by and reminds us to do all the good we can while we are here!
Short Poems
   /  
Famous Poems
   /  
John Imrie Poems
   /   Flowers - in
Garden Poems
Flowers
by John Imrie

Flowers are loved by young and old,
As they gracefully unfold
Sweetness caught from Eden's bowers,
When at first God made the flowers:
Rich in every tint and hue,
Smiling, through their tears of dew;
Beauty's glory crowns their head,
As they peep from grassy bed!

Purity the Lily seems,
As she in the sunlight gleams;
Humility the Pansy knows,
Happiness bespeaks the Rose,
Love the laughing Daffodil,
Pinks our eyes with Beauty fill;
Every flower, a charm its own.
Fills a place on Flora's throne!

Flowers may teach the heart of man,
As no other teacher can:
God's creative hand was there,
When He made the flowers so fair;
Out of chaos formed the earth,
Spake, and planets had their birth;
To adorn the human race.
Lent the beauty of His face!

He who loves the tiny flower
Something knows of Heaven's power,
Which will hope and courage give,
Strength and sweetness while he live;
Like the flowers we pass away,
Short, yet sweet, is life's brief day —
Let good deeds and thoughts subline,
Stand the touch and test of time!

More John Imrie Poems to Encourage
Related Short Poems & Quotes You May Also Like: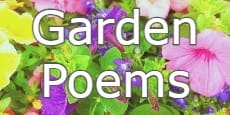 Garden Poems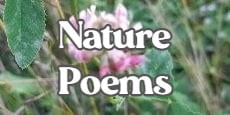 Nature Poems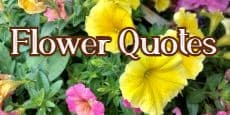 Flower Quotes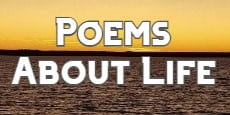 Poems About Life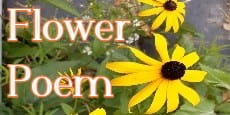 Flower Poem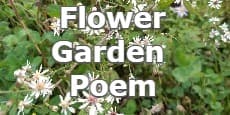 The Flower Garden
Short Poems
    |    
All Poems
    |    
Quotes
    |    
About Us
    |    
Contact Us
    |