Solitude Poem
Be encouraged by this famous poem, Solitude, written by Ella Wheeler Wilcox. The first two lines from this poem, "Laugh, and the world laughs with you; Weep, and you weep alone" are still often quoted today. An encouraging and positive poem that reminds us to keep a positive outlook on life. As we all have troubles in life but our attitude and how we view things will determine how we face any challenge.

Solitude
By Ella Wheeler Wilcox

Laugh, and the world laughs with you;
Weep, and you weep alone,
For sad old earth must borrow its mirth,
But has trouble enough of its own.
Sing, and the hills will answer;
Sigh, it is lost on the air,
The echoes bound to a joyful sound,
But shrink from voicing care.

Rejoice, and men will seek you;
Grieve, and they turn and go.
They want full measure of all your pleasure.
But they do not need your woe.
Be glad, and your friends are many;
Be sad, and you lose them all —
There are none to decline your nectar'd wine,
But alone you must drink life's gall.

Feast, and your halls are crowded;
Fast, and the world goes by.
Succeed and give, and it helps you live,
But no man can help you die.
There is room in the halls of pleasure
For a large and lordly train,
But one by one we must all file on
Through the narrow aisles of pain.
More Ella Wheeler Wilcox Poems to Inspire
Related Short Poems & Quotes That You May Also Like: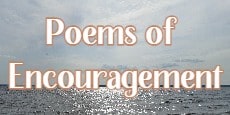 Poems Of Encouragement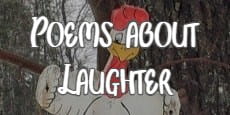 Poems About Laughter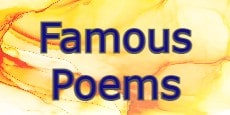 Famous Poems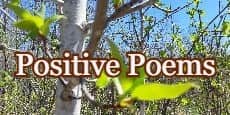 Positive Poems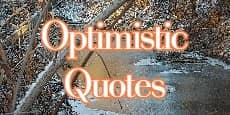 Optimistic Quotes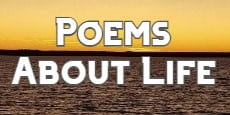 Poems About Life
We hope after reading this poem you will be encouraged to laugh not weep, rejoice not to grieve, and live life to the fullest not living a life full of worry and hesitation!
Short Poems
|
Poems
|
Quotes
|
About Us
|
Contact Us
|